I've heard so many peo­ple say, "I've nev­er expe­ri­enced any­thing like this." That's one thing we can all agree on. Lines at gro­cery stores as if it's Thanks­giv­ing, toi­let paper in high demand, emp­ty shelves where baby wipes used to be, can­celed events, peo­ple wear­ing masks, it's terrifying.
I think it hit me when my gro­cery store ran out of gar­ban­zo beans. Gar­ban­zo beans? No one ever buys gar­ban­zo beans and sud­den­ly my entire city decides they must have home­made hummus?
Altered sched­ules and post­poned vaca­tions are hard to deal with. I'm in the process of can­cel­ing what would have been my first cruise that was sched­uled for July. My hus­band's fam­i­ly goes once a year and this would have been the first year we were join­ing their fes­tiv­i­ties. Luck­i­ly, Car­ni­val is allow­ing us to move our deposit to anoth­er date after trav­el restric­tions have been lift­ed and it's safe.
Pro Trav­el Tip: If you are forced to can­cel or resched­ule, call or email the com­pa­ny. Most are extreme­ly under­stand­ing dur­ing the cir­cum­stances and will like­ly allow you to reschedule.
Now, I'm focused on work­ing full-time and being home with my tod­dler… all day… with nowhere to go. Need­less to say, I've con­sid­ered pour­ing wine in one of the cups dur­ing our indoor pic­nic.
It's not lost on me, how­ev­er, despite being chal­leng­ing, this sit­u­a­tion also cre­ates an oppor­tu­ni­ty for me to stop focus­ing on what's next and use it to spend qual­i­ty time with my kid. After all, one day she's going to choose her friends over me, so I'm deter­mined to enjoy it while I can.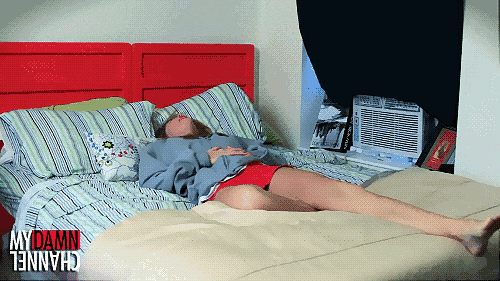 With that said, social media has been flaunt­ing all the fun things peo­ple are doing with their kids. The end­less lists of sci­ence projects, bak­ing, col­or­ing, and fun movies to watch sound amaz­ing. Then, I remem­ber, my kid isn't even two. We made fart nois­es with 'slime' for 5 min­utes this morn­ing before mov­ing on to chas­ing the dog, watch­ing 2 min­utes of Blue's Clues, and throw­ing a tantrum when I would­n't let her drink mouthwash.
So this is for the moms with baby/toddlers who are try­ing to fig­ure out how to stay sane and keep their kids busy over the next sev­er­al weeks.
Go Outside
No — don't play with the neigh­bors or come in close con­tact with any­one. Sim­ply, take some time — just you and your kids — out­side. Is there any­thing bet­ter than a warm day, relax­ing under the sun? Win­ter months always gives me an appre­ci­a­tion of the sound of kids play­ing out­side, birds chirp­ing, a warm breeze. It reminds me of watch­ing my daugh­ter explore Zoopark in Dus­sel­dorf, Ger­many- eas­i­ly one of the high­lights of my trip.
Today, it's the begin­ning of spring. Flow­ers are bloom­ing. The air is warm­ing. There are so many things to dis­cov­er. I've been plan­ning our out­side time to be mid-after­noon before din­ner. It's after nap time. We've played. We've bathed. We've eat­en. What's left to do? Explore.
As much as we feel cooped up, so do our kids. I did­n't real­ize this until I took my daugh­ter out the oth­er day and she ran up and down the street, at full speed, for about 30 minutes.
Now, I know I need to take her out­side for at least an hour each day. Also, it's good for both of us. Trust me. Get out in the fresh air. It mix­es it up and feels good.
Have a Dance Party
Again, this isn't just for your kid. Dance. It. Out. Put on what­ev­er your heart desires and dance. It's actu­al­ly hard­er than you think. I'm a ter­ri­ble dancer and even though I was only in front of my daugh­ter it took a few songs before I fol­lowed my daugh­ter's lead and went for it.
Tay­lor Swift is a sol­id choice for a dance par­ty, just saying.
Clean a Closet
Clean a clos­et, clean a room, clean any­thing. With a kid under two, they enjoy emp­ty­ing almost any­thing. Use it to your advan­tage. Ask them to help. It'll make you both feel good.
Want to dis­tract them for 5 min­utes so you can put things back IN the clos­et? Try this "clean­ing" set. In real­i­ty it just moves dust around, but they'll nev­er know!
That reminds me…
Pro Trav­el Tip: Europe is very envi­ron­men­tal­ly con­scious, so keep this in mind when you enter your hotel room. You may have to ask for more tow­els and pil­lows. I always do. Addi­tion­al­ly, if you go in the spring or fall many hotels don't have their air or heat on as a way to con­serve ener­gy. The point being, depend­ing on the weath­er be pre­pared to ask for extra blan­kets or sleep naked. I'm not jok­ing, sor­ry to the Hun­gar­i­an people.
Play Dress Up
That's right, get your favorite out­fits out and wear them to 'after­noon tea'. Ever been to Lon­don? Go! It's amaz­ing. I was only there for only 24 hours but man­aged to explore Hyde Park and make it to Har­rods to buy a cup­cake (it's all I could afford) for tea! Sor­ry, I digress…
When you're play­ing dress-up, why not throw on that wed­ding dress? I mean, if not now, when? As soon as I see it, I'm imme­di­ate­ly remind­ed of the whole wed­ding expe­ri­ence. Choos­ing the dress, plan­ning the recep­tion, danc­ing with friends and fam­i­ly, and the best part… The hon­ey­moon. The Riv­iera Maya. An adult-only resort spe­cial­iz­ing in cui­sine. A pri­vate pool. I. Can't. Even.
Potty Train
Think about it — you're home now. Indef­i­nite­ly. You need projects. Pot­ty train!
Sit your kid on that pot­ty mul­ti­ple times a day. What­ev­er your plan of actions are, now is a great time to intro­duce them.
Fun fact: Half of the world's babies don't wear dia­pers and are ful­ly pot­ty trained by 12 months. This is most­ly in coun­tries where dia­pers are not com­mon­ly used. But still, 12 months? If they can do it…
Slow Down
I know this seems obvi­ous and you've prob­a­bly seen it on every list about enjoy­ing the moment and not wast­ing time, but you can actu­al­ly do this here. Most of us have nowhere to go. No place to be. We're at home.….waiting.…this ter­ri­ble thing out. So slow down. And I don't mean to just play more or sleep longer. I mean in every way.
That's one of the things I love about Europe. Their way of life is much slow­er paced. Not less effi­cient, in any way, just slow­er, more relaxed. And there must be some­thing to that con­sid­er­ing Europe is, by far, the hap­pi­est con­ti­nent. In a recent arti­cle released by Forbes, 8 of 10 of the hap­pi­est ranked coun­tries in, in 2019, are in Europe. My point is, the relaxed, slow­er lifestyle is clear­ly result­ing in hap­pi­er peo­ple. Per­haps this is our chance to prac­tice it.
With that said, I became very aware of how fast I was rush­ing through bath time and brush­ing teeth. And for what?
It's time to slow down. Hand over the tooth­brush. Sit on the pot­ty. Put on your wed­ding dress. Clean the clos­et. Have a dance par­ty. Go out­side. Not nec­es­sar­i­ly in that order. Remem­ber, it's impor­tant for you to have fun too… they can tell.
Your next trav­el adven­ture is just around the cor­ner. You'll soon be div­ing into a pool, lay­ing on the beach, or indulging in a high­ly caloric meal. While you wait, enjoy some of these trav­el tips to prepare.