I've heard so many people say, "I've never experienced anything like this." That's one thing we can all agree on. Lines at grocery stores as if it's Thanksgiving, toilet paper in high demand, empty shelves where baby wipes used to be, canceled events, people wearing masks, it's terrifying.
I think it hit me when my grocery store ran out of garbanzo beans. Garbanzo beans? No one ever buys garbanzo beans and suddenly my entire city decides they must have homemade hummus? 
Altered schedules and postponed vacations are hard to deal with. I'm in the process of canceling what would have been my first cruise that was scheduled for July. My husband's family goes once a year and this would have been the first year we were joining their festivities. Luckily, Carnival is allowing us to move our deposit to another date after travel restrictions have been lifted and it's safe. 
Pro Travel Tip: If you are forced to cancel or reschedule, call or email the company. Most are extremely understanding during the circumstances and will likely allow you to reschedule. 
Now, I'm focused on working full-time and being home with my toddler… all day… with nowhere to go. Needless to say, I've considered pouring wine in one of the cups during our indoor picnic.
It's not lost on me, however, despite being challenging, this situation also creates an opportunity for me to stop focusing on what's next and use it to spend quality time with my kid. After all, one day she's going to choose her friends over me, so I'm determined to enjoy it while I can.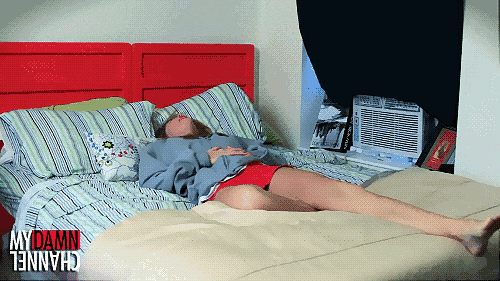 With that said, social media has been flaunting all the fun things people are doing with their kids. The endless lists of science projects, baking, coloring, and fun movies to watch sound amazing. Then, I remember, my kid isn't even two. We made fart noises with 'slime' for 5 minutes this morning before moving on to chasing the dog, watching 2 minutes of Blue's Clues, and throwing a tantrum when I wouldn't let her drink mouthwash.  
So this is for the moms with baby/toddlers who are trying to figure out how to stay sane and keep their kids busy over the next several weeks. 
Go Outside
No – don't play with the neighbors or come in close contact with anyone. Simply, take some time – just you and your kids – outside. Is there anything better than a warm day, relaxing under the sun? Winter months always gives me an appreciation of the sound of kids playing outside, birds chirping, a warm breeze. It reminds me of watching my daughter explore Zoopark in Dusseldorf, Germany- easily one of the highlights of my trip. 
Today, it's the beginning of spring. Flowers are blooming. The air is warming. There are so many things to discover. I've been planning our outside time to be mid-afternoon before dinner. It's after nap time. We've played. We've bathed. We've eaten. What's left to do? Explore. 
As much as we feel cooped up, so do our kids. I didn't realize this until I took my daughter out the other day and she ran up and down the street, at full speed, for about 30 minutes.
Now, I know I need to take her outside for at least an hour each day. Also, it's good for both of us. Trust me. Get out in the fresh air. It mixes it up and feels good. 
Have a Dance Party
Again, this isn't just for your kid. Dance. It. Out. Put on whatever your heart desires and dance. It's actually harder than you think. I'm a terrible dancer and even though I was only in front of my daughter it took a few songs before I followed my daughter's lead and went for it. 
Taylor Swift is a solid choice for a dance party, just saying. 
Clean a Closet
Clean a closet, clean a room, clean anything. With a kid under two, they enjoy emptying almost anything. Use it to your advantage. Ask them to help. It'll make you both feel good. 
Want to distract them for 5 minutes so you can put things back IN the closet? Try this "cleaning" set. In reality it just moves dust around, but they'll never know! 
That reminds me…
Pro Travel Tip: Europe is very environmentally conscious, so keep this in mind when you enter your hotel room. You may have to ask for more towels and pillows. I always do. Additionally, if you go in the spring or fall many hotels don't have their air or heat on as a way to conserve energy. The point being, depending on the weather be prepared to ask for extra blankets or sleep naked. I'm not joking, sorry to the Hungarian people. 
Play Dress Up
That's right, get your favorite outfits out and wear them to 'afternoon tea'. Ever been to London? Go! It's amazing. I was only there for only 24 hours but managed to explore Hyde Park and make it to Harrods to buy a cupcake (it's all I could afford) for tea! Sorry, I digress…
When you're playing dress-up, why not throw on that wedding dress? I mean, if not now, when? As soon as I see it, I'm immediately reminded of the whole wedding experience. Choosing the dress, planning the reception, dancing with friends and family, and the best part… The honeymoon. The Riviera Maya. An adult-only resort specializing in cuisine. A private pool. I. Can't. Even. 
Potty Train
Think about it – you're home now. Indefinitely. You need projects. Potty train!  
Sit your kid on that potty multiple times a day. Whatever your plan of actions are, now is a great time to introduce them. 
Fun fact: Half of the world's babies don't wear diapers and are fully potty trained by 12 months. This is mostly in countries where diapers are not commonly used. But still, 12 months? If they can do it…
Slow Down
I know this seems obvious and you've probably seen it on every list about enjoying the moment and not wasting time, but you can actually do this here.  Most of us have nowhere to go. No place to be. We're at home…..waiting….this terrible thing out. So slow down. And I don't mean to just play more or sleep longer. I mean in every way. 
That's one of the things I love about Europe. Their way of life is much slower paced. Not less efficient, in any way, just slower, more relaxed. And there must be something to that considering Europe is, by far, the happiest continent. In a recent article released by Forbes, 8 of 10 of the happiest ranked countries in, in 2019, are in Europe. My point is, the relaxed, slower lifestyle is clearly resulting in happier people. Perhaps this is our chance to practice it.
With that said, I became very aware of how fast I was rushing through bath time and brushing teeth. And for what?
It's time to slow down. Hand over the toothbrush. Sit on the potty. Put on your wedding dress. Clean the closet. Have a dance party. Go outside. Not necessarily in that order. Remember, it's important for you to have fun too… they can tell.
Your next travel adventure is just around the corner. You'll soon be diving into a pool, laying on the beach, or indulging in a highly caloric meal. While you wait, enjoy some of these travel tips to prepare.