If you've been married for longer than a minute or are even dating someone for more than 6 months, you know. Relationships take effort. You have to really work at "Happily Ever After"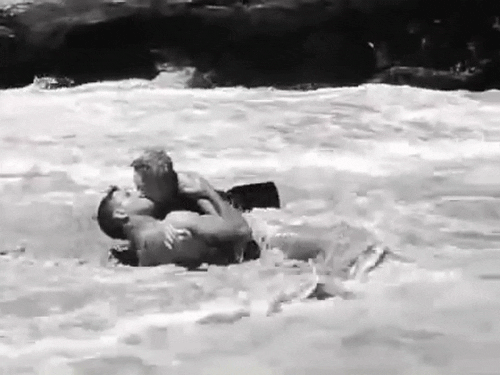 or at least we do.
Over 11 years of marriage, we've had our battles, our breakdowns, and have grown to understand each other in ways I never thought possible. We've worked hard to be creative and make our relationship a priority. We started traditions that include Secret Dates (when we have the energy) and have grown strong as a couple rooted in our individual passions.
In the spirit of our Secret Dates, we also plan Secret Anniversaries, where we take turns putting together a romantic trip and don't tell the other until we set off. Last year, for our 10 year anniversary trip (no pressure there), I bought a voucher from our school fundraiser to Barbados.
This year it was his turn and he planned a romantic anniversary weekend getaway to Lake Nacimiento.
I had never heard of Lake Nacimiento. Turns out, Lake Nacimiento is an 18 mile long man-made lake created by the completion of the Nacimiento Dam in 1961. It runs along the Nacimiento River and is just north of San Luis Obisbo, and a part of Monterey County. Its many arms and tributaries have earned it the nickname Dragon Lake.
We both like to camp or rather glamp and we both love the outdoors, so this was perfect.
Here is how it went and 7 ways to make your romantic getaway to Lake Nacimiento as fun as possible.
Find a cell phone and wi-fi free location
I'm sure this wasn't his intention when he booked the trailer where we stayed for four nights but that's what it ended up being. This will force you to really talk and interact instead of escape every few minutes into virtual reality. It will either help you fall deeper in love or motivate you to find a good couple's counselor upon your return.
Speaking of trailers, the best are numbers 2 and 3. They are the newer ones and have a view of the lake.
Bring music.
Don't forget you can't use Spotify without wifi so load it up on music on your smartphone.  We brought our portable Bluetooth speaker. It helped camouflage the noise from our partying neighbors.
Rent (or bring) a boat.
Not sure how it is during the rest of the year but we when went in July, it was hot.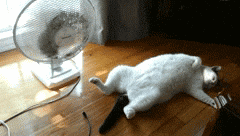 The water was about 80 degrees.
People brought jet skis, giant blow-up rafts shaped like swans, pizzas, and whales and stand-up paddleboards, like the one we borrowed.
But a boat allows you to really explore the vastness and nooks and crannies of the lake.
I only ran into one sandbar.
Get Out of Your Comfort Zone
Let's face it. We're adults and really what do we have to prove? We are who we are. However, maybe we're more than we thought. Don't limit yourself or your potential. They're just excuses.
Yep that's me.
He did it too.
It looks much higher from the top.
Find a Secluded Spot
Make him get off the boat with the cozy cushions and have him sit with you on the shady hill overlooking the water with rocks under your butt. It's romantic. I swear.
Bring Wine for the Campfire
Every occasion could be improved with a good red.
However, don't try to improve each other's parenting techniques after a few glasses.
Go Wine Tasting
Paso Robles is only 20 minutes away so you have to go wine tasting. We went to the amazing castle, the setting for Tooth & Nail Winery, where we were spoiled by our host, Troy. We went straight from stand-up paddleboarding in the lake into the city. I may or may not have rinsed off the lake.
Troy went into detail about the origins of the winery which is only a few years old. We only wanted to know because the wine was so good and the labels so jarring.
I believe winemakers who have the confidence to give their wines outlandish names like The Glutton and The Fiend must have a good product. They're willing to color outside the lines, unlike the proper houses that turn out underwhelming wines.
The artwork on the bottles are from historical wooden etchings.
A great band I would have paid money to see, if I had heard of them before that afternoon, Moonshiner Collective played in the outdoor area overlooking the moat.
I really liked them. They all got hugs before we left.
And why did we leave, you may ask. Well. I didn't think it was a very good idea to come to Paso Robles for the first time and not explore at least one more winery. So I gave the Uber guy an address. I blame it on Yelp.
The review said amazing Pinot Noirs. I should have noticed it was written in 2007. The little store-front was nothing compared to the castle we had just left. We did, however, discover a great restaurant and by that time, we needed more than just cheese and crackers.
Though I had never heard of Lake Nacimiento before my husband told me we were going there, it seemed like everyone else had. Seeing all the kids and families, I felt a little guilty not having brought our boys but oh well. A good reason to come back.
Getting There
You can take the US-101 N or the I-5 N to Kern County, check your traffic app to see which is less congested. It takes about three and a half hours, depending on traffic.
PIN THIS!