If you've been mar­ried for longer than a minute or are even dat­ing some­one for more than 6 months, you know. Rela­tion­ships take effort. You have to real­ly work at "Hap­pi­ly Ever After"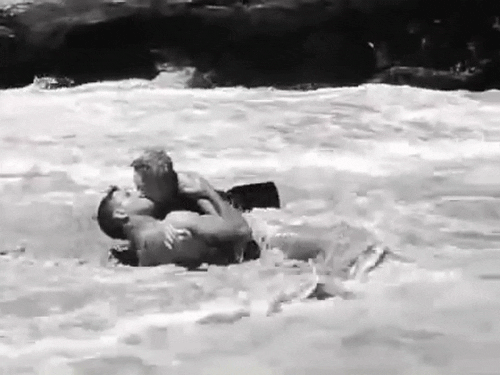 or at least we do.
Over 11 years of mar­riage, we've had our bat­tles, our break­downs, and have grown to under­stand each oth­er in ways I nev­er thought pos­si­ble. We've worked hard to be cre­ative and make our rela­tion­ship a pri­or­i­ty. We start­ed tra­di­tions that include Secret Dates (when we have the ener­gy) and have grown strong as a cou­ple root­ed in our indi­vid­ual passions.
In the spir­it of our Secret Dates, we also plan Secret Anniver­saries, where we take turns putting togeth­er a roman­tic trip and don't tell the oth­er until we set off. Last year, for our 10 year anniver­sary trip (no pres­sure there), I bought a vouch­er from our school fundrais­er to Barbados.
This year it was his turn and he planned a roman­tic anniver­sary week­end get­away to Lake Nacimien­to.
I had nev­er heard of Lake Nacimien­to. Turns out, Lake Nacimien­to is an 18 mile long man-made lake cre­at­ed by the com­ple­tion of the Nacimien­to Dam in 1961. It runs along the Nacimien­to Riv­er and is just north of San Luis Obis­bo, and a part of Mon­terey Coun­ty. Its many arms and trib­u­taries have earned it the nick­name Drag­on Lake.
We both like to camp or rather glamp and we both love the out­doors, so this was perfect.
Here is how it went and 7 ways to make your roman­tic get­away to Lake Nacimien­to as fun as possible.
Find a cell phone and wi-fi free location
I'm sure this was­n't his inten­tion when he booked the trail­er where we stayed for four nights but that's what it end­ed up being. This will force you to real­ly talk and inter­act instead of escape every few min­utes into vir­tu­al real­i­ty. It will either help you fall deep­er in love or moti­vate you to find a good cou­ple's coun­selor upon your return.
Speak­ing of trail­ers, the best are num­bers 2 and 3. They are the new­er ones and have a view of the lake.
Bring music.
Don't for­get you can't use Spo­ti­fy with­out wifi so load it up on music on your smart­phone. We brought our portable Blue­tooth speak­er. It helped cam­ou­flage the noise from our par­ty­ing neighbors.
Rent (or bring) a boat.
Not sure how it is dur­ing the rest of the year but we when went in July, it was hot.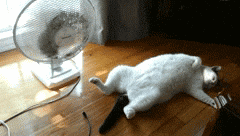 The water was about 80 degrees.
Peo­ple brought jet skis, giant blow-up rafts shaped like swans, piz­zas, and whales and stand-up pad­dle­boards, like the one we borrowed.
But a boat allows you to real­ly explore the vast­ness and nooks and cran­nies of the lake.
I only ran into one sandbar.
Get Out of Your Comfort Zone
Let's face it. We're adults and real­ly what do we have to prove? We are who we are. How­ev­er, maybe we're more than we thought. Don't lim­it your­self or your poten­tial. They're just excuses.
Yep that's me.
He did it too.
It looks much high­er from the top.
Find a Secluded Spot
Make him get off the boat with the cozy cush­ions and have him sit with you on the shady hill over­look­ing the water with rocks under your butt. It's roman­tic. I swear.
Bring Wine for the Campfire
Every occa­sion could be improved with a good red.
How­ev­er, don't try to improve each oth­er's par­ent­ing tech­niques after a few glasses.
Go Wine Tasting
Paso Rob­les is only 20 min­utes away so you have to go wine tast­ing. We went to the amaz­ing cas­tle, the set­ting for Tooth & Nail Win­ery, where we were spoiled by our host, Troy. We went straight from stand-up pad­dle­board­ing in the lake into the city. I may or may not have rinsed off the lake.
Troy went into detail about the ori­gins of the win­ery which is only a few years old. We only want­ed to know because the wine was so good and the labels so jarring.
I believe wine­mak­ers who have the con­fi­dence to give their wines out­landish names like The Glut­ton and The Fiend must have a good prod­uct. They're will­ing to col­or out­side the lines, unlike the prop­er hous­es that turn out under­whelm­ing wines.
The art­work on the bot­tles are from his­tor­i­cal wood­en etchings.
A great band I would have paid mon­ey to see, if I had heard of them before that after­noon, Moon­shin­er Col­lec­tive played in the out­door area over­look­ing the moat.
I real­ly liked them. They all got hugs before we left.
And why did we leave, you may ask. Well. I did­n't think it was a very good idea to come to Paso Rob­les for the first time and not explore at least one more win­ery. So I gave the Uber guy an address. I blame it on Yelp.
The review said amaz­ing Pinot Noirs. I should have noticed it was writ­ten in 2007. The lit­tle store-front was noth­ing com­pared to the cas­tle we had just left. We did, how­ev­er, dis­cov­er a great restau­rant and by that time, we need­ed more than just cheese and crackers.
Though I had nev­er heard of Lake Nacimien­to before my hus­band told me we were going there, it seemed like every­one else had. See­ing all the kids and fam­i­lies, I felt a lit­tle guilty not hav­ing brought our boys but oh well. A good rea­son to come back.
Getting There
You can take the US-101 N or the I‑5 N to Kern Coun­ty, check your traf­fic app to see which is less con­gest­ed. It takes about three and a half hours, depend­ing on traffic.
PIN THIS!