In my fam­i­ly, sum­mer is theme park sea­son. I've been rid­ing roller coast­ers since I was 42″ tall. Final­ly tall enough to take on the Jack Rab­bit at Ken­ny­wood in Pitts­burgh PA. Those fam­i­ly trips had a huge impact on my life. Even now, to me a fam­i­ly vaca­tion is usu­al­ly a theme park, not a relax­ing trip to a beach or a resort. My trav­el agency even focus­es on theme parks, all thanks to all those fam­i­ly trips to Ken­ny­wood and Geau­ga Lake (RIP). Now that I'm the par­ent, I know that kids come with a lot of stuff. I swear, since I had my tod­dler, the amount of stuff I have to car­ry around every time I set foot out­side my door has quadru­pled. But, who wants to car­ry around a heavy bag all day walk­ing around an amuse­ment park? So, out of lazi­ness, I've nar­rowed my theme park bag down to just the necessities.
Backpack or Fanny Pack
The first step is choos­ing what you will use to haul every­thing around all day. I high­ly sug­gest that you go for a back­pack as your bag of choice. It's eas­i­er to car­ry than a purse or tra­di­tion­al dia­per bag. You don't want to haul your good dia­per bag or purse around all day any­way, the chance that it will get ruined is pret­ty cer­tain. I can just about guar­an­tee that you will end up with Pep­si or some oth­er sticky sub­stance on it at some point dur­ing the day. It's prac­ti­cal­ly a par­en­t's right of pas­sage. It's also good to have your hands free and avail­able for child wran­gling. If your kids are old­er, or you're going kid free, I love a good fan­ny pack. Func­tion over fash­ion my friends! Fan­ny packs can ride safe­ly with you on many rides, no lock­er required. I'm also a big fan of car­go pants/shorts. If you can trav­el light, with car­go shorts you might be able to ditch the bag alto­geth­er. When I'm at a theme park, I'm dress­ing for com­fort. A big plus is that your phone is less like­ly to end up fly­ing off a roller coast­er if your pock­ets have but­tons. I have sev­er­al pairs of car­go shorts, and they come in quite handy!
As one of my cousins told me at a fam­i­ly gath­er­ing, I'm not try­ing to impress any­one here. Func­tion over fashion!
Poncho
If there is even a small chance of rain dur­ing your trip, hit up your local dol­lar store and get some cheap plas­tic pon­chos. If you are vis­it­ing Flori­da, just go ahead and buy all the pon­chos you can find, because those mid after­noon thun­der­storms are bru­tal. My fam­i­ly once hid under a Jeof­freys cof­fee cart in Epcot for a good hour. I'll nev­er for­get the feel­ing of watch­ing that rain­storm come in, and lit­er­al­ly sprint­ing for cov­er. We were total­ly soaked.
Cheap Sunglasses
While you are the dol­lar store, go ahead and pick up some cheap sun­glass­es too. No one wants to lose their favorite sun­glass­es on a ride, so pick your­self up a pair that you don't care about. If your glass­es hap­pen to break, the first aid sta­tion might be able to fix them up for you. I've been res­cued by the first aid staff at a theme park on sev­er­al occasions.
Dont miss! Splash­ing Around the Great Wolf Lodge
First Aid Kit
Speak­ing of First Aid, I like to throw a few bandaids and some antibi­ot­ic cream in my bag. I would­n't wor­ry about bring­ing any­thing more seri­ous, most theme parks have a first aid sta­tion that can patch you up. I have noth­ing but nice things to say about the first aid sta­tions I have vis­it­ed. They have fixed bro­ken glass­es, giv­en me OTC pain med­ica­tion, and even looked me over when I was 6 months preg­nant and got very over­heat­ed at Dis­ney World. All free of charge. But it's nice not to have to walk halfway across the park because your kid has a skinned knee or you have a blister.
Rechargeable Battery Pack
Tak­ing all those great fam­i­ly pho­tos is going to drain your bat­tery. I have a Fuel Rod I use at Dis­ney World and Uni­ver­sal Orlan­do and it's a life­saver. If you're going some­where that does­n't have a Fuel Rod kiosk, then any bat­tery pack will do. Don't for­get the pow­er cord for your phone!
Hand Sanitizer and Wipes
Even before COVID, I have always includ­ed hand san­i­tiz­er and wipes in my Theme Park Bag. In 2020, these items have become even more essen­tial, but even if you are read­ing this arti­cle after the pan­dem­ic is over, you'll still want to take some hand san­i­tiz­er and wipes with you. It's just a fact that you will be touch­ing a lot of sur­faces when you vis­it a theme park, so go pre­pared to keep your hands as clean as you can. There's noth­ing worse than com­ing back from vaca­tion with a cold.
Sunscreen
You'll want sun­screen for you and for the kids so you don't end up with a painful sun­burn or sun poi­son­ing. Super­goop's spray is my go to spray for my face, as you can spray it over make­up. For my son, I like Baby­gan­ics spray sun­screen. Like most tod­dlers, he can't hold still for very long. The spray seems to be faster to apply, I just spray it into my hands and then rub it on him. Don't for­get the back of your ears!
Change of Clothes for Everyone
I usu­al­ly leave this in the car, so I don't have to haul it around all day. I think it's good to have a com­plete change of clothes, includ­ing under­wear, socks and shoes, avail­able. If we aren't dri­ving, or stay­ing near­by, then we usu­al­ly get a lock­er to keep a change of clothes in. You just nev­er know when some­one will get soaked, barf or oth­er­wise need an out­fit change. Every par­ent I know has been barfed on by their child at some point, and I would pre­fer not to walk around with barf on me all day.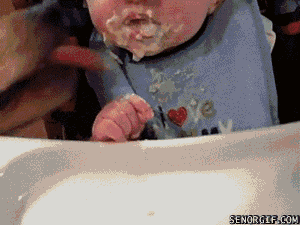 You'll enjoy your theme park day a lot more if you pre­pare a lit­tle before­hand. This list cov­ers what I would con­sid­er to be the absolute essen­tials, since I pre­fer to trav­el light. I gen­uine­ly love theme parks: the food, the rides, even the cheesy car­ni­val games. That's why I write about them, and sell trips to them at my trav­el agency. I want every­one to feel the same way about theme parks as I do. There's some­thing spe­cial about a theme park, you can ride the same ride over and over until you're dizzy. You can eat cot­ton can­dy and ket­tle corn and no one will stop you. Being pre­pared is the best way to enjoy it all to the max!
Dis­claimer: I recent­ly became an affil­i­ate for the Ama­zon web­site since, as a mom, it's the most fre­quent way I shop now and it's also how I rec­om­mend prod­ucts to friends that I'm using and love. You can't hold back my love. Yet, I'm not an affil­i­ate of any of the oth­er prod­ucts I rec­om­mend­ed. See? Love.
If you enjoyed this arti­cle con­sid­er pin­ning or shar­ing it!