In my family, summer is theme park season. I've been riding roller coasters since I was 42" tall. Finally tall enough to take on the Jack Rabbit at Kennywood in Pittsburgh PA. Those family trips had a huge impact on my life. Even now, to me a family vacation is usually a theme park, not a relaxing trip to a beach or a resort. My travel agency even focuses on theme parks, all thanks to all those family trips to Kennywood and Geauga Lake (RIP).  Now that I'm the parent, I know that kids come with a lot of stuff. I swear, since I had my toddler, the amount of stuff I have to carry around every time I set foot outside my door has quadrupled. But, who wants to carry around a heavy bag all day walking around an amusement park? So, out of laziness, I've narrowed my theme park bag down to just the necessities. 
NO TIME TO ENJOY THIS ARTICLE NOW? PIN IT OR BOOKMARK IT FOR LATER!
Backpack or Fanny Pack
The first step is choosing what you will use to haul everything around all day. I highly suggest that you go for a backpack as your bag of choice. It's easier to carry than a purse or traditional diaper bag. You don't want to haul your good diaper bag or purse around all day anyway, the chance that it will get ruined is pretty certain. I can just about guarantee that you will end up with Pepsi or some other sticky substance on it at some point during the day. It's practically a parent's right of passage. It's also good to have your hands free and available for child wrangling.  If your kids are older, or you're going kid free, I love a good fanny pack. Function over fashion my friends! Fanny packs can ride safely with you on many rides, no locker required. I'm also a big fan of cargo pants/shorts. If you can travel light, with cargo shorts you might be able to ditch the bag altogether. When I'm at a theme park, I'm dressing for comfort. A big plus is that your phone is less likely to end up flying off a roller coaster if your pockets have buttons. I have several pairs of cargo shorts, and they come in quite handy!
As one of my cousins told me at a family gathering, I'm not trying to impress anyone here. Function over fashion!
Poncho
If there is even a small chance of rain during your trip, hit up your local dollar store and get some cheap plastic ponchos. If you are visiting Florida, just go ahead and buy all the ponchos you can find, because those mid afternoon thunderstorms are brutal. My family once hid under a Jeoffreys coffee cart in Epcot for a good hour. I'll never forget the feeling of watching that rainstorm come in, and literally sprinting for cover. We were totally soaked.
Cheap Sunglasses
While you are the dollar store, go ahead and pick up some cheap sunglasses too. No one wants to lose their favorite sunglasses on a ride, so pick yourself up a pair that you don't care about. If your glasses happen to break, the first aid station might be able to fix them up for you. I've been rescued by the first aid staff at a theme park on several occasions. 
Dont miss! Splashing Around the Great Wolf Lodge
First Aid Kit
Speaking of First Aid, I like to throw a few bandaids and some antibiotic cream in my bag. I wouldn't worry about bringing anything more serious, most theme parks have a first aid station that can patch you up. I have nothing but nice things to say about the first aid stations I have visited. They have fixed broken glasses, given me OTC pain medication, and even looked me over when I was 6 months pregnant and got very overheated at Disney World. All free of charge.  But it's nice not to have to walk halfway across the park because your kid has a skinned knee or you have a blister. 
Rechargeable Battery Pack
Taking all those great family photos is going to drain your battery. I have a Fuel Rod I use at Disney World and Universal Orlando and it's a lifesaver. If you're going somewhere that doesn't have a Fuel Rod kiosk, then any battery pack will do. Don't forget the power cord for your phone!
Hand Sanitizer and Wipes
Even before COVID, I have always included hand sanitizer and wipes in my Theme Park Bag. In 2020, these items have become even more essential, but even if you are reading this article after the pandemic is over, you'll still want to take some hand sanitizer and wipes with you. It's just a fact that you will be touching a lot of surfaces when you visit a theme park, so go prepared to keep your hands as clean as you can. There's nothing worse than coming back from vacation with a cold.
Sunscreen
You'll want sunscreen for you and for the kids so you don't end up with a painful sunburn or sun poisoning. Supergoop's spray is my go to spray for my face, as you can spray it over makeup. For my son, I like Babyganics spray sunscreen. Like most toddlers, he can't hold still for very long. The spray seems to be faster to apply, I just spray it into my hands and then rub it on him.  Don't forget the back of your ears! 
Change of Clothes for Everyone
I usually leave this in the car, so I don't have to haul it around all day. I think it's good to have a complete change of clothes, including underwear, socks and shoes, available. If we aren't driving, or staying nearby, then we usually get a locker to keep a change of clothes in. You just never know when someone will get soaked, barf or otherwise need an outfit change. Every parent I know has been barfed on by their child at some point, and I would prefer not to walk around with barf on me all day.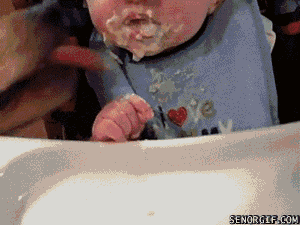 You'll enjoy your theme park day a lot more if you prepare a little beforehand. This list covers what I would consider to be the absolute essentials, since I prefer to travel light. I genuinely love theme parks: the food, the rides, even the cheesy carnival games. That's why I write about them, and sell trips to them at my travel agency. I want everyone to feel the same way about theme parks as I do. There's something special about a theme park, you can ride the same ride over and over until you're dizzy. You can eat cotton candy and kettle corn and no one will stop you.  Being prepared is the best way to enjoy it all to the max!
Disclaimer: I recently became an affiliate for the Amazon website since, as a mom, it's the most frequent way I shop now and it's also how I recommend products to friends that I'm using and love. You can't hold back my love. Yet, I'm not an affiliate of any of the other products I recommended. See? Love.
IF YOU ENJOYED THIS ARTICLE, PLEASE CONSIDER PINNING OR SHARING IT!