A tiny island twenty miles off the coast of Cape Cod, Nantucket, Massachusetts is an old school throwback to a simpler way of life.  There are no chain restaurants.  No Starbucks.  No stoplights.  The speed limit never breaks 45 miles per hour, and most streets keep it to an agonizingly slow 20 or 25. I suppose it's a way of encouraging you to slow down, literally. Take in the sites and smell the hydrangeas (of which there are many).  The only entertainment comes in the form of going to the beach, cutthroat wiffleball competitions in the backyard, or taking in a movie at the small-town movie theatre. 
My family has been making the sojourn to Nantucket for over twenty years.  Since before Y2K.  Since before Elin Hilderbrand made it famous.  Since before Nantucket Nectars were a national a thing.  All six of us would pile in our giant Chevy Suburban in Columbus, Ohio and embark on the sixteen-hour drive to Hyannis Port before maneuvering our car onto the ferry and drifting across the Atlantic to the promised land.  The fact that we made this trip for 20 years and none of us killed each other or got left somewhere is something my family is still very proud of.
These days, I make the trip with my own family in tow.  While maybe not for everyone, the slower pace and relaxed, laid back atmosphere island life affords a nice break from the constant hustle and over-stimulation we've all become accustomed to in our daily lives.
If you're thinking of planning a family trip to Nantucket, we've got a list of the best family-friendly things to do that will keep everyone entertained and also allow you to simply relax and enjoy.
NO TIME TO ENJOY THIS ARTICLE NOW? PIN OR BOOKMARK IT FOR LATER!
Go to the beach
As an island, the one thing Nantucket is lousy with (aside from rabbits, weather-worn cedar shingles, and vanity license plates) is beaches.  They have a beach to suit just about every fancy you could possibly have.  If you're looking for big waves and big adventure, Surfside is the ticket.  Looking for something a little more toddler-friendly?  Children's Beach has got you covered.  Beaches where you can drive your car out and tailgate, maybe do a bonfire and lobster boil?  Got a couple of those too.  Nobadeer, Monomoy, and 40th Pole are all great options – just make sure you've got your beach permit!
And if you're looking for great beaches with awesome snack shacks, head to Sandbar at Jetties for their popular buck-a-shuck or grilled cheese.
Visit the Whaling Museum
Sometimes, island weather can be a little unpredictable and you'll get the occasional rainstorm.  On these days, there are really only two options – sit at home and listen to the kids argue over who gets to choose the show on Netflix or whose turn it is on Fortnite.  Or, go to the Nantucket Whaling Museum.
Before you skip ahead, I will readily admit that a museum about whales sounds about as exciting as watching a Ken Burns documentary.  Especially if you don't harbor any particular fascination for marine life.  But the museum is just as much about island history and its whaling roots as it is about whales.  Renovated a couple of years back, the museum boasts artifacts from Nantucket's days as one of the biggest whaling ports in the world, along with videos and interactive exhibits about the famed whaleship Essex that inspired Herman Melville's masterpiece, Moby Dick.  You also hear stories about the Island's Quaker ancestry, it's involvement in the abolitionist movement, and how the entire island was originally purchased by settlers for 30 pounds and two beaver hats.  Either they got it for a steal, or those were some really nice beaver hats. 
As someone who doesn't have much interest in the whaling industry, I still find the museum fascinating and very well put together.  And the short films and sensory exhibits are super fun for kids.  As an added bonus, the view from their observatory deck is one of the best on the island.
Drive out to 'Sconset
Though its official name is Siasconset (sy-uh-scon-set), don't call it that unless you want to get a huge eye roll out of a local.  Everyone in these parts calls it 'Sconset.
Located on the far east side of the island, 'Sconset is a quaint little hamlet atop a bluff overlooking the Atlantic.  It's reclusive and washaway nature makes it the perfect enclave for some of Nantucket's more famous residents.  With only a small post office, general store, and a handful of tiny shops to its name, the allure of 'Sconset is the fact that it's even more shut off from the world than the rest of Nantucket, which seems near impossible.
Grab a sandwich at Claudette's and spend an afternoon strolling around the town, swinging on the swings at Codfish Park, and poking into the hidden trails and tiny side streets that make 'Sconset so enchanting.  The bluff walk, in particular, is fun to travel, if you're game enough to look for it…
Take in the Town
The thing my family loves to do most is just walking around Town and visit the shops.  We'll start with a snack from the Hub, then mosey through the different souvenir and t-shirt shops, pop into the bookstores, and we'll end with an ice cream cone from the Juice Bar and a stop in the Sunken Ship.
The Sunken Ship has been a family favorite for decades.  A cross between a sundries shop and a general store, it has the widest assortment of nick-knacks that seems to entrance kids of all ages, my husband included.  Growing up, the running joke in our family was that my youngest brother always had a habit of saying, "Dad, I found something in the Sunken Ship I've gotta show you.  But you don't have to buy it for me…"  Which of course is exactly what my brother hoped would happen.  And 90% of the time, my dad couldn't help himself.
If you're looking for some evening entertainment, the Dreamland Theater is also a great spot for an after-dinner movie. 
Go out to Millie's
On the far west side of the island is another little hamlet called Madaket.  Though similar to 'Sconset in its remoteness, all similarities really stop there.  Where 'Sconset is more of a reclusive hideaway for the well-to-do, Madaket is very much an out of the way, salt-of-the-earth fishing village.
It's home to Millie's, in our opinion one of the best restaurants on the island, with the crowds to prove it. The restaurant derives its name from a Nantucket legend nicknamed 'Madaket Millie', a larger than life woman known for her can-do spirit and strong-willed personality.  When she wasn't patrolling the coastline for shipwrecks, she could be found helping islanders in need and hanging out with her friend, Mister Fred Rogers.  Yes, that Mister Rogers.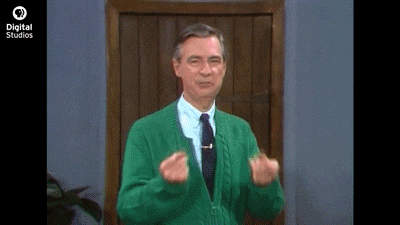 The restaurant's casual vibe and coastal fare can't be beat (I recommend just about every taco on the menu).  Though there's often a wait, go put your name in and then walk around the village or pop over to the beach.  It'll be the best restaurant wait you'll ever have. 
Rent bikes or mopeds and pedal your way around
With several bike paths extending from Madaket all the way to 'Sconset, Nantucket is very bike-friendly.  You can rent bikes from a variety of places, including Cook's Cycles or Island Bikes, and they have options for the whole family, including adult and children's bikes, as well as bike carriers to hook on to the back of your bike for little legs that tire easily. 
Getting around by bike can often be easier than getting around by car, especially in the summer months when traffic becomes so bad it's reminiscent of Manhattan at rush hour.  Try biking your way out to some of the sites that are a little harder to get to on foot, like the Old Mill, Steps Beach, or Brant Point Lighthouse.  Or bike to some of the mid-island hiking trails.
If you're feeling really adventurous, bike out to Cisco Brewery and spend the day on their gorgeous patio, enjoying live music, patio games, and local fare from a handful of restaurant food trucks.  It's fun for the whole family, but especially perfect for a kids-free afternoon date, if you're able to get away.
Go out on the open water
Want to spend some time out on the open sea?  You've certainly picked the right place.  Nantucket is full of fishing charters, whale and seal watching expeditions, and private boat rentals.  While I personally don't see the appeal in hooking and gutting my own fish, my brothers have both done fishing expeditions and absolutely loved them. 
My family tends to prefer more active water adventures, like kayaking, and there are some great spots for that as well.  Just about every year, we try to make it over to Sea Nantucket Paddle Sports to kayak around the harbor for a little bit, where the water is a little calmer and better for kayaking with kids.  There's also a small salt marsh to the right of the harbor that has tons of birds, crabs, and other marine life scuttling about, which is oddly entertaining to watch.  And there are a few spits of beach that you can pull your kayak onto for some good old fashioned seashell hunting.
Nantucket is also a haven for surfers, with several beaches like Cisco and Great Point offering up the perfect waves, often with an audience of a seal or two.  Just watch out for sharks!   
Don't miss! How to plan a safe family trip during COVID
Getting there
Several major airlines – like United, American, and Jetblue – now offer flights into Nantucket.  All flights will have a layover in either New York, Washington D.C., or Boston, as those are the only cities with direct flights into Nantucket Memorial Airport. You can also fly into Boston Logan International Airport and drive down to Hyannis Port, Massachusetts to take the ferry over instead.
If you'd like to drive from Los Angeles, it takes about 48 hours through the I-80 E and I-90 E
Where to Stay
When it comes to places to stay, Nantucket offers a nice mix of upscale resorts and charming B&Bs.  For a family that's seeking a good location with all the amenities and then some, we love the Nantucket Hotel & Resort.  It's central to Town and a short walk to Children's Beach, but also boasts a health club, spa, and pool.  If a quintessential historical New England experience is what you're after, the Jared Coffin House is an iconic favorite in the heart of Town.  But if you like some of the B&B charm with more of a modern twist, Hotel Pippa is the place for you and has a fantastic little wine bar and patio off of its lobby.  We also recommend checking out Airbnb and VRBO – there are loads of beautiful beachside rentals on the island that will have you feeling like a local.
Here's an interactive map you can use to plug in your travel dates and see where accommodations are in relation to where you want to be and how much each place costs.
If you're looking for a nice summer escape to get away from it all and have some relaxing fun as a family, Nantucket Island is a perfect destination.
If you enjoyed this article, please consider pinning or sharing it!