A tiny island twen­ty miles off the coast of Cape Cod, Nan­tuck­et, Mass­a­chu­setts is an old school throw­back to a sim­pler way of life. There are no chain restau­rants. No Star­bucks. No stop­lights. The speed lim­it nev­er breaks 45 miles per hour, and most streets keep it to an ago­niz­ing­ly slow 20 or 25. I sup­pose it's a way of encour­ag­ing you to slow down, lit­er­al­ly. Take in the sites and smell the hydrangeas (of which there are many). The only enter­tain­ment comes in the form of going to the beach, cut­throat wif­fle­ball com­pe­ti­tions in the back­yard, or tak­ing in a movie at the small-town movie theatre.
My fam­i­ly has been mak­ing the sojourn to Nan­tuck­et for over twen­ty years. Since before Y2K. Since before Elin Hilder­brand made it famous. Since before Nan­tuck­et Nec­tars were a nation­al a thing. All six of us would pile in our giant Chevy Sub­ur­ban in Colum­bus, Ohio and embark on the six­teen-hour dri­ve to Hyan­nis Port before maneu­ver­ing our car onto the fer­ry and drift­ing across the Atlantic to the promised land. The fact that we made this trip for 20 years and none of us killed each oth­er or got left some­where is some­thing my fam­i­ly is still very proud of.
These days, I make the trip with my own fam­i­ly in tow. While maybe not for every­one, the slow­er pace and relaxed, laid back atmos­phere island life affords a nice break from the con­stant hus­tle and over-stim­u­la­tion we've all become accus­tomed to in our dai­ly lives.
If you're think­ing of plan­ning a fam­i­ly trip to Nan­tuck­et, we've got a list of the best fam­i­ly-friend­ly things to do that will keep every­one enter­tained and also allow you to sim­ply relax and enjoy.
Go to the beach
As an island, the one thing Nan­tuck­et is lousy with (aside from rab­bits, weath­er-worn cedar shin­gles, and van­i­ty license plates) is beach­es. They have a beach to suit just about every fan­cy you could pos­si­bly have. If you're look­ing for big waves and big adven­ture, Surf­side is the tick­et. Look­ing for some­thing a lit­tle more tod­dler-friend­ly? Chil­dren's Beach has got you cov­ered. Beach­es where you can dri­ve your car out and tail­gate, maybe do a bon­fire and lob­ster boil? Got a cou­ple of those too. Nobadeer, Monomoy, and 40th Pole are all great options — just make sure you've got your beach per­mit!
And if you're look­ing for great beach­es with awe­some snack shacks, head to Sand­bar at Jet­ties for their pop­u­lar buck-a-shuck or grilled cheese.
Visit the Whaling Museum
Some­times, island weath­er can be a lit­tle unpre­dictable and you'll get the occa­sion­al rain­storm. On these days, there are real­ly only two options – sit at home and lis­ten to the kids argue over who gets to choose the show on Net­flix or whose turn it is on Fort­nite. Or, go to the Nan­tuck­et Whal­ing Muse­um.
Before you skip ahead, I will read­i­ly admit that a muse­um about whales sounds about as excit­ing as watch­ing a Ken Burns doc­u­men­tary. Espe­cial­ly if you don't har­bor any par­tic­u­lar fas­ci­na­tion for marine life. But the muse­um is just as much about island his­to­ry and its whal­ing roots as it is about whales. Ren­o­vat­ed a cou­ple of years back, the muse­um boasts arti­facts from Nan­tuck­et's days as one of the biggest whal­ing ports in the world, along with videos and inter­ac­tive exhibits about the famed whale­ship Essex that inspired Her­man Melville's mas­ter­piece, Moby Dick. You also hear sto­ries about the Island's Quak­er ances­try, it's involve­ment in the abo­li­tion­ist move­ment, and how the entire island was orig­i­nal­ly pur­chased by set­tlers for 30 pounds and two beaver hats. Either they got it for a steal, or those were some real­ly nice beaver hats.
As some­one who does­n't have much inter­est in the whal­ing indus­try, I still find the muse­um fas­ci­nat­ing and very well put togeth­er. And the short films and sen­so­ry exhibits are super fun for kids. As an added bonus, the view from their obser­va­to­ry deck is one of the best on the island.
Drive out to 'Sconset
Though its offi­cial name is Sias­con­set (sy-uh-scon-set), don't call it that unless you want to get a huge eye roll out of a local. Every­one in these parts calls it 'Scon­set.
Locat­ed on the far east side of the island, 'Scon­set is a quaint lit­tle ham­let atop a bluff over­look­ing the Atlantic. It's reclu­sive and wash­away nature makes it the per­fect enclave for some of Nan­tuck­et's more famous res­i­dents. With only a small post office, gen­er­al store, and a hand­ful of tiny shops to its name, the allure of 'Scon­set is the fact that it's even more shut off from the world than the rest of Nan­tuck­et, which seems near impossible.
Grab a sand­wich at Claudet­te's and spend an after­noon strolling around the town, swing­ing on the swings at Cod­fish Park, and pok­ing into the hid­den trails and tiny side streets that make 'Scon­set so enchant­i­ng. The bluff walk, in par­tic­u­lar, is fun to trav­el, if you're game enough to look for it…
Take in the Town
The thing my fam­i­ly loves to do most is just walk around Town and vis­it the shops. We'll start with a snack from the Hub, then mosey through the dif­fer­ent sou­venir and t‑shirt shops, pop into the book­stores, and we'll end with an ice cream cone from the Juice Bar and a stop in the Sunken Ship.
The Sunken Ship has been a fam­i­ly favorite for decades. A cross between a sun­dries shop and a gen­er­al store, it has the widest assort­ment of nick-knacks that seems to entrance kids of all ages, my hus­band includ­ed. Grow­ing up, the run­ning joke in our fam­i­ly was that my youngest broth­er always had a habit of say­ing, "Dad, I found some­thing in the Sunken Ship I've got­ta show you. But you don't have to buy it for me…" Which of course is exact­ly what my broth­er hoped would hap­pen. And 90% of the time, my dad could­n't help himself.
If you're look­ing for some evening enter­tain­ment, the Dream­land The­ater is also a great spot for an after-din­ner movie.
Go out to Millie's
On the far west side of the island is anoth­er lit­tle ham­let called Madaket. Though sim­i­lar to 'Scon­set in its remote­ness, all sim­i­lar­i­ties real­ly stop there. Where 'Scon­set is more of a reclu­sive hide­away for the well-to-do, Madaket is very much an out of the way, salt-of-the-earth fish­ing village.
It's home to Mil­lie's, in our opin­ion one of the best restau­rants on the island, with the crowds to prove it. The restau­rant derives its name from a Nan­tuck­et leg­end nick­named 'Madaket Mil­lie', a larg­er than life woman known for her can-do spir­it and strong-willed per­son­al­i­ty. When she was­n't patrolling the coast­line for ship­wrecks, she could be found help­ing islanders in need and hang­ing out with her friend, Mis­ter Fred Rogers. Yes, that Mis­ter Rogers.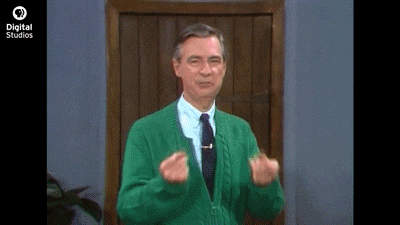 The restau­ran­t's casu­al vibe and coastal fare can't be beat (I rec­om­mend just about every taco on the menu). Though there's often a wait, go put your name in and then walk around the vil­lage or pop over to the beach. It'll be the best restau­rant wait you'll ever have.
Rent bikes or mopeds and pedal your way around
With sev­er­al bike paths extend­ing from Madaket all the way to 'Scon­set, Nan­tuck­et is very bike-friend­ly. You can rent bikes from a vari­ety of places, includ­ing Cook's Cycles or Island Bikes, and they have options for the whole fam­i­ly, includ­ing adult and chil­dren's bikes, as well as bike car­ri­ers to hook on to the back of your bike for lit­tle legs that tire easily.
Get­ting around by bike can often be eas­i­er than get­ting around by car, espe­cial­ly in the sum­mer months when traf­fic becomes so bad it's rem­i­nis­cent of Man­hat­tan at rush hour. Try bik­ing your way out to some of the sites that are a lit­tle hard­er to get to on foot, like the Old Mill, Steps Beach, or Brant Point Light­house. Or bike to some of the mid-island hik­ing trails.
If you're feel­ing real­ly adven­tur­ous, bike out to Cis­co Brew­ery and spend the day on their gor­geous patio, enjoy­ing live music, patio games, and local fare from a hand­ful of restau­rant food trucks. It's fun for the whole fam­i­ly, but espe­cial­ly per­fect for a kids-free after­noon date, if you're able to get away.
Go out on the open water
Want to spend some time out on the open sea? You've cer­tain­ly picked the right place. Nan­tuck­et is full of fish­ing char­ters, whale and seal watch­ing expe­di­tions, and pri­vate boat rentals. While I per­son­al­ly don't see the appeal in hook­ing and gut­ting my own fish, my broth­ers have both done fish­ing expe­di­tions and absolute­ly loved them.
My fam­i­ly tends to pre­fer more active water adven­tures, like kayak­ing, and there are some great spots for that as well. Just about every year, we try to make it over to Sea Nan­tuck­et Pad­dle Sports to kayak around the har­bor for a lit­tle bit, where the water is a lit­tle calmer and bet­ter for kayak­ing with kids. There's also a small salt marsh to the right of the har­bor that has tons of birds, crabs, and oth­er marine life scut­tling about, which is odd­ly enter­tain­ing to watch. And there are a few spits of beach that you can pull your kayak onto for some good old fash­ioned seashell hunting.
Nan­tuck­et is also a haven for surfers, with sev­er­al beach­es like Cis­co and Great Point offer­ing up the per­fect waves, often with an audi­ence of a seal or two. Just watch out for sharks!
Don't miss! How to plan a safe fam­i­ly trip dur­ing COVID
Getting there
Sev­er­al major air­lines — like Unit­ed, Amer­i­can, and Jet­blue — now offer flights into Nan­tuck­et. All flights will have a lay­over in either New York, Wash­ing­ton D.C., or Boston, as those are the only cities with direct flights into Nan­tuck­et Memo­r­i­al Air­port. You can also fly into Boston Logan Inter­na­tion­al Air­port and dri­ve down to Hyan­nis Port, Mass­a­chu­setts to take the fer­ry over instead.
If you'd like to dri­ve from Los Ange­les, it takes about 48 hours through the I‑80 E and I‑90 E
When it comes to places to stay, Nan­tuck­et offers a nice mix of upscale resorts and charm­ing B&Bs. For a fam­i­ly that's seek­ing a good loca­tion with all the ameni­ties and then some, we love the Nan­tuck­et Hotel & Resort. It's cen­tral to Town and a short walk to Chil­dren's Beach, but also boasts a health club, spa, and pool. If a quin­tes­sen­tial his­tor­i­cal New Eng­land expe­ri­ence is what you're after, the Jared Cof­fin House is an icon­ic favorite in the heart of Town. But if you like some of the B&B charm with more of a mod­ern twist, Hotel Pip­pa is the place for you and has a fan­tas­tic lit­tle wine bar and patio off of its lob­by. We also rec­om­mend check­ing out Airbnb and VRBO — there are loads of beau­ti­ful beach­side rentals on the island that will have you feel­ing like a local.
We also love to use Tri­pAd­vis­er when book­ing our stays. Tri­pAd­vis­er will search for the best deal from all the online book­ing sites and you can read about the ameni­ties each hotel offers plus feed­back from pre­vi­ous fam­i­ly's stays.
If you're look­ing for a nice sum­mer escape to get away from it all and have some relax­ing fun as a fam­i­ly, Nan­tuck­et Island is a per­fect destination.
If you enjoyed this arti­cle con­sid­er pin­ing or shar­ing it!