Between the Medicis and a lot of Car­avag­gio, for many, Flo­rence does­n't exact­ly scream 'fam­i­ly fun'. While it may not sound like Flo­rence has a lot to offer kids, it actu­al­ly does have many won­der­ful activ­i­ties for adven­tur­ous families.
Don't get me wrong, it does require a lot of care­ful plan­ning (I've learned the hard way that a trip to see Michelan­gelo's David in his birth­day suit is unlike­ly to get any­thing more than wide eyes and a lot of gig­gles). But the kids will be awed by the food, the archi­tec­ture, the art, and (espe­cial­ly) the gelato.
Even if you're not into all the touristy stuff, you'll no doubt want to vis­it some of Flo­rence's most icon­ic spots — the Duo­mo, the Uffizi, the Ponte Vec­chio. Is it pos­si­ble with lit­tle ones? Absolute­ly. It just needs to be slowed down and inter­spersed with more gela­to stops than you ever thought pos­si­ble. Let this local show you how to do it best.
No Time To Read Now? Pin or book­mark this arti­cle for later!
Things to See
Gelato
Unless you have par­tic­u­lar­ly artis­tic chil­dren in tow, the fact that Da Vin­ci and Dante lived here is unlike­ly to invoke much enthu­si­asm. Now, a fact that will get their atten­tion is that ice cream was invent­ed in Flo­rence. Flo­rence is lit­er­al­ly the cap­i­tal of gelato.
Explor­ing the many gela­te­rias that line the streets of Flo­rence is a great way to get under the skin of the city. Some of our favorites have been Carpina and Perche No? Get the kids to make a map to find their favorites or go one step fur­ther with a gela­to-mak­ing work­shop. We love the Curi­ous Appetite's gela­to work­shop because it's tai­lored for fam­i­lies. Kids love mak­ing their own gela­to in a real-life gela­to lab­o­ra­to­ry and where bet­ter to learn the art behind the desert than in its birthplace?
Family-Friendly Museums
With so much to see, it can be tempt­ing to try and cram in as many muse­ums and gal­leries as pos­si­ble. My advice here is to keep muse­ums short and sweet. Stick to one per day (two at a push), or else you all risk pass­ing out from visu­al fatigue. Some muse­ums are incred­i­bly fam­i­ly-friend­ly. One of our favorites to vis­it with kids is the Palaz­zo Vec­chio Muse­um, which brings the home of the Medicis — the noto­ri­ous bank­ing and polit­i­cal dynasty that ruled over Flo­rence for more than three cen­turies — to life.
Book­ing an Eng­lish-lan­guage fam­i­ly tour is the best way to immerse your whole clan in the lives of the wealthy from hun­dreds of years ago; guides are dressed in cos­tume and pro­vide back­packs with scav­enger hunt clues to sus­tain kids' inter­est along the way. A per­son­al high­light is a secret pas­sage that leads to a cos­tume room, where the whole fam­i­ly can dress up as 16th-cen­tu­ry aristocracy.
For wannabe sci­en­tists, the Museo Galileo is a real treat, with ancient sci­en­tif­ic and astro­nom­i­cal instru­ments to see and play with, as well as some quirky inter­ac­tive exper­i­ments for those who fan­cy test­ing out Galileo's the­o­ries on gravity.
Whilst the Uffizi does offer a range of fam­i­ly-friend­ly pri­vate tours, it is a labyrinth, daunt­ing even for most adults. We found with muse­ums of this scale, it's best to just split up with your oth­er half for a cou­ple of hours and go solo. But, if you are dead set on edu­cat­ing all the troops, share the online exhib­it with the kids ahead of vis­it­ing and agree on a hand­ful of their favorite pieces to visit.
Pro Tip: Make sure you book any muse­um trips in advance online, par­tic­u­lar­ly in the sum­mer. Three-hour queues are not fam­i­ly-friend­ly or fun!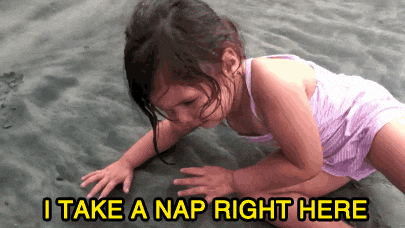 Getting Outdoors
Green spaces are few and far between in Flo­rence but one of the biggest (and in my opin­ion the best) parks are the Boboli Gar­dens. Also known as 'the Green Lung of Flo­rence,' lit­tle ones love the secret paths, shell grot­tos, and hid­den enclaves. It's a great place for a pic­nic too, with a super­mar­ket con­ve­nient­ly locat­ed just across the road.
Anoth­er great place to pause in the cen­ter of the city is the Piaz­za del­la Repub­bli­ca, as the square always has some form of free enter­tain­ment to enjoy, from pup­pet shows to street artists, as well as an antique carousel.
Don't miss! 7 Ways Not to Lose Your Mind Trav­el­ing With Kids
Take a Class
It's a good idea to inter­sperse muse­um and gallery trips with more hands-on activ­i­ties which every­one in the fam­i­ly can enjoy. Flo­rence is an artis­tic city with lots of work­shops to offer: mosaic­ing, paint­ing fres­cos, papermaking.
We've had some fan­tas­tic expe­ri­ences at cook­ing work­shops — there's some­thing sur­pris­ing­ly ther­a­peu­tic about rolling pas­ta and kids love the mess. Get your hands sticky with a local pro­fes­sion­al chef — we've had great expe­ri­ences with Flo­rence Town and MaMa Flo­rence cook­ing cours­es. You'll also all be much more impressed with that ravi­o­li at din­ner too, once you know how long it takes to make!
Don't Miss! Ams­ter­dam with Kids? 7 Fun Things You Must Do!
Segway Tour
One of the best things about Flo­rence is that it is a rel­a­tive­ly small and com­pact city. It's real­ly easy to nav­i­gate on foot, with­out taxis, busses, or met­ros. That said, there is noth­ing more mis­er­able than drag­ging tired, mis­er­able kids between medieval church­es and baroque palaces, then back again. When fatigue hits, a Seg­way Tour of the city is a great way to keep up the sight-see­ing momen­tum with zero impact on the pedome­ter. We loved speed­ing across the city, paus­ing briefly for expla­na­tions of the most famous sites from our licensed tour guide, before whizzing off again. A great way to com­bine sight­see­ing with adventure.
Many of these expe­ri­ences can be enjoyed with a local guide. It's also a great way to sup­port the local econ­o­my. Find the tour you want to have with GetYourGuide.com
Don't miss! One Dad Dis­cov­ered What Makes Trav­el With Kids Easy!
Eating in Florence
It's no secret that Ital­ians adore chil­dren. Even in a busy city like Flo­rence, the kids are unlike­ly to get away with­out a play­ful pinch on the cheek from a stranger or being fawned over by a wait­er. Find­ing good food in Flo­rence is easy but find­ing a kids' menu at an authen­tic restau­rant is near impos­si­ble. Don't imag­ine that this is because all the Ital­ian chil­dren are hap­pi­ly devour­ing truf­fles and von­gole, it's because chefs are used to prepar­ing sim­ple foods and spe­cial pas­tas on request. For fussier eaters, try order­ing pas­ta al pomodoro (pas­ta in toma­to sauce) or pas­ta in bian­co (pas­ta with olive oil and parmesan).
Ital­ians are noto­ri­ous­ly late eaters and most restau­rants don't open their doors before 7.30pm. One of our favorite places to vis­it if hunger hits at a more 'unortho­dox' time, is the Mer­ca­to Cen­trale, because it's one of the few places open all day. This gas­tro­nom­ic gold­mine offers lots of dif­fer­ent dish­es and snacks at tiny stalls with a large cen­tral seat­ing area. A great option if you've got two tiny chil­dren throw­ing a tantrum because one wants piz­za and the oth­er wants a sandwich!
Don't Miss! The ABCs of Food Tours with Teens
Staying in Florence
If you're look­ing to stay in the thick of it, the Grand Hotel Min­er­va is one of the best fam­i­ly-friend­ly options in the city. We haven't yet stayed here, but friends of ours are always rav­ing about the rooftop pool (a rar­i­ty in the city!) and the five-star treat­ment kids get, which includes their own spe­cial check-in, a wel­come pack with spe­cial maps and a child-friend­ly trea­sure hunt. A lot of hotels in Flo­rence offer lim­it­ed size rooms, but at the Min­er­va, fam­i­lies can book con­nect­ing rooms or duplex suites which sleep up to five.
If you're after a lit­tle more space and want­i­ng to also do some day trips from Flo­rence, you can get a rental car, some of the best fam­i­ly-friend­ly accom­mo­da­tion can be found just out­side the city, in the rolling hills of Tus­cany. Rent a vil­la in neigh­bor­ing towns and vil­lages such as Fiesole. Agriturismo.it is a great tool for find­ing authen­tic farm­hous­es in the region, for a range of budgets.
Use this inter­ac­tive map to see what's avail­able through AirBnB or my favorite hotels on the dates you plan to be there.
Getting There
There are no direct flights from Los Ange­les to Flo­rence. The eas­i­est (and most pleas­ant!) way to get there is to take a direct flight to Rome. Delta, Ali­talia, and Air France all offer direct flights, which take around 12 hours.
From here, you can pick up a con­nect­ing flight to Flo­rence Air­port (FLR) which is con­ve­nient­ly locat­ed a few kilo­me­ters from the cen­ter. Alter­na­tive­ly, if you plan to spend a few days in Rome, direct trains con­nect­ing Rome Ter­mi­ni Sta­tion to Flo­rence San­ta Maria Novel­la Sta­tion take around three hours or hire a car and take a road trip. The dri­ve is only around 3h30 min­utes, but make sure to stop at the beau­ti­ful hill­top towns of Orvi­eto, Mon­tepul­ciano, Cor­tona (famous from Under the Tus­can Sun), and Arez­zo en-route.
IF YOU LIKED THIS ARTICLE, PLEASE CONSIDER PINNING OR SHARING IT!