Between the Medicis and a lot of Caravaggio, for many, Florence doesn't exactly scream 'family fun'.  While it may not sound like Florence has a lot to offer kids, it actually does have many wonderful activities for adventurous families.
Don't get me wrong, it does require a lot of careful planning (I've learned the hard way that a trip to see Michelangelo's David in his birthday suit is unlikely to get anything more than wide eyes and a lot of giggles). But the kids will be awed by the food, the architecture, the art, and (especially) the gelato. 
Even if you're not into all the touristy stuff, you'll no doubt want to visit some of Florence's most iconic spots – the Duomo, the Uffizi, the Ponte Vecchio. Is it possible with little ones? Absolutely. It just needs to be slowed down and interspersed with more gelato stops than you ever thought possible. Let this local show you how to do it best.
No Time To Enjoy This Article Now? Pin it or bookmark it for later!
Things to See
Gelato
Unless you have particularly artistic children in tow, the fact that Da Vinci and Dante lived here is unlikely to invoke much enthusiasm. Now, a fact that will get their attention is that ice cream was invented in Florence. Florence is literally the capital of gelato. 
Exploring the many gelaterias that line the streets of Florence is a great way to get under the skin of the city. Some of our favorites have been Carpina and Perche No? Get the kids to make a map to find their favorites or go one step further with a gelato-making workshop. We love the Curious Appetite's gelato workshop because it's tailored for families. Kids love making their own gelato in a real-life gelato laboratory and where better to learn the art behind the desert than in its birthplace? 
Family-Friendly Museums
With so much to see, it can be tempting to try and cram in as many museums and galleries as possible. My advice here is to keep museums short and sweet. Stick to one per day (two at a push), or else you all risk passing out from visual fatigue. Some museums are incredibly family-friendly. One of our favorites to visit with kids is the Palazzo Vecchio Museum, which brings the home of the Medicis –  the notorious banking and political dynasty that ruled over Florence for more than three centuries – to life. 
Booking an English-language family tour is the best way to immerse your whole clan in the lives of the wealthy from hundreds of years ago; guides are dressed in costume and provide backpacks with scavenger hunt clues to sustain kids' interest along the way. A personal highlight is a secret passage that leads to a costume room, where the whole family can dress up as 16th-century aristocracy. 
For wannabe scientists, the Museo Galileo is a real treat, with ancient scientific and astronomical instruments to see and play with, as well as some quirky interactive experiments for those who fancy testing out Galileo's theories on gravity. 
Whilst the Uffizi does offer a range of family-friendly private tours, it is a labyrinth, daunting even for most adults. We found with museums of this scale, it's best to just split up with your other half for a couple of hours and go solo. But, if you are dead set on educating all the troops, share the online exhibit with the kids ahead of visiting and agree on a handful of their favorite pieces to visit. 
Pro Tip: Make sure you book any museum trips in advance online, particularly in the summer. Three-hour queues are not family-friendly or fun!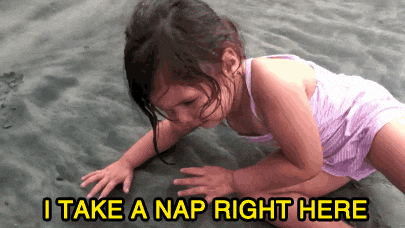 Getting Outdoors
Green spaces are few and far between in Florence but one of the biggest (and in my opinion the best) parks are the Boboli Gardens. Also known as 'the Green Lung of Florence,' little ones love the secret paths, shell grottos, and hidden enclaves. It's a great place for a picnic too, with a supermarket conveniently located just across the road. 
Another great place to pause in the center of the city is the Piazza della Repubblica, as the square always has some form of free entertainment to enjoy, from puppet shows to street artists, as well as an antique carousel. 
Don't miss! 7 Ways Not to Lose Your Mind Traveling With Kids
Take a Class
It's a good idea to intersperse museum and gallery trips with more hands-on activities which everyone in the family can enjoy. Florence is an artistic city with lots of workshops to offer: mosaicing, painting frescos, papermaking. 
We've had some fantastic experiences at cooking workshops – there's something surprisingly therapeutic about rolling pasta and kids love the mess. Get your hands sticky with a local professional chef – we've had great experiences with Florence Town and MaMa Florence cooking courses. You'll also all be much more impressed with that ravioli at dinner too, once you know how long it takes to make! 
Don't Miss! Amsterdam with Kids? 7 Fun Things You Must Do!
Segway Tour
One of the best things about Florence is that it is a relatively small and compact city. It's really easy to navigate on foot, without taxis, busses, or metros. That said, there is nothing more miserable than dragging tired, miserable kids between medieval churches and baroque palaces, then back again. When fatigue hits, a Segway Tour of the city is a great way to keep up the sight-seeing momentum with zero impact on the pedometer. We loved speeding across the city, pausing briefly for explanations of the most famous sites from our licensed tour guide, before whizzing off again. A great way to learn a lot about Florence, combine sightseeing with adventure. 
Many of these experiences can be enjoyed with a local guide. It's also a great way to support the local economy. Find the tour you want to have with GetYourGuide.com
Don't miss! One Dad Discovered What Makes Travel With Kids Easy!
Eating in Florence
It's no secret that Italians adore children. Even in a busy city like Florence, the kids are unlikely to get away without a playful pinch on the cheek from a stranger or being fawned over by a waiter. Finding good food in Florence is easy but finding a kids' menu at an authentic restaurant is near impossible. Don't imagine that this is because all the Italian children are happily devouring truffles and vongole, it's because chefs are used to preparing simple foods and special pastas on request. For fussier eaters, try ordering pasta al pomodoro (pasta in tomato sauce) or pasta in bianco (pasta with olive oil and parmesan).
Italians are notoriously late eaters and most restaurants don't open their doors before 7.30pm. One of our favorite places to visit if hunger hits at a more 'unorthodox' time, is the Mercato Centrale, because it's one of the few places open all day. This gastronomic goldmine offers lots of different dishes and snacks at tiny stalls with a large central seating area. A great option if you've got two tiny children throwing a tantrum because one wants pizza and the other wants a sandwich!
Don't Miss! The ABCs of Food Tours with Teens
Staying in Florence
If you're looking to stay in the thick of it, the Grand Hotel Minerva is one of the best family-friendly options in the city. We haven't yet stayed here, but friends of ours are always raving about the rooftop pool (a rarity in the city!) and the five-star treatment kids get, which includes their own special check-in, a welcome pack with special maps and a child-friendly treasure hunt. A lot of hotels in Florence offer limited size rooms, but at the Minerva, families can book connecting rooms or duplex suites which sleep up to five. 
If you're after a little more space and wanting to also do some day trips from Florence, you can get a rental car, some of the best family-friendly accommodation can be found just outside the city, in the rolling hills of Tuscany. Rent a villa in neighboring towns and villages such as Fiesole. Agriturismo.it is a great tool for finding authentic farmhouses in the region, for a range of budgets. 
Use this interactive map to see what's available through AirBnB or my favorite hotels on the dates you plan to be there.
Getting There
There are no direct flights from Los Angeles to Florence. The easiest (and most pleasant!) way to get there is to take a direct flight to Rome. Delta, Alitalia, and Air France all offer direct flights, which take around 12 hours.
From here, you can pick up a connecting flight to Florence Airport (FLR) which is conveniently located a few kilometers from the center. Alternatively, if you plan to spend a few days in Rome, direct trains connecting Rome Termini Station to Florence Santa Maria Novella Station take around three hours or hire a car and take a road trip. The drive is only around 3h30 minutes, but make sure to stop at the beautiful hilltop towns of Orvieto, Montepulciano, Cortona (famous from Under the Tuscan Sun), and Arezzo en-route.
IF YOU LIKED THIS ARTICLE, PLEASE CONSIDER PINNING OR SHARING IT!