For the last four years my wife and I, along with our children, have made our home on the Asian side of sprawling Istanbul, Turkey. There are plenty of benefits to living in what is, for all intents and purposes, the center of the world, and one of them is being so close to Europe and many other exceptional destinations.
On the flip side, the hard part of living overseas is being away from family. We FaceTime with family regularly, but digitally mediated relationships aren't ideal, and usually, we can feel the longing for our loved ones. 
When our parents do come, it is often for long stretches of time, ranging from ten days to three weeks. When that happens we combine our love of family with our love of family travel and all go somewhere together on what could be deemed a multi-generational family trip.
One time, when my wife's parents were in town for three weeks, we decided to devote one of those weeks to touring the beautiful southern German countryside. This is when we stumbled upon this great family travel tip.
Like all multigenerational trips, our trip to Germany with my in-laws was fantastic and really is the ideal way to travel for at least three reasons: there are more hands-on-deck, we can pool our resources for a better experience, and my wife and I get alone time together.
NO TIME TO ENJOY THIS ARTICLE NOW? PIN IT OR BOOKMARK IT FOR LATER!
All Hands on Deck
If you've ever traveled on an international flight with children, you know that it can be anywhere from stressful to downright disastrous. I remember one flight where I spent hours walking up and down the aisle, holding the hands of our newly minted one-year-old who was still getting the hang of walking. On that same flight, our three-year-old became feverish and looked lethargic causing us to wonder what could possibly be wrong with him (he turned out to be fine).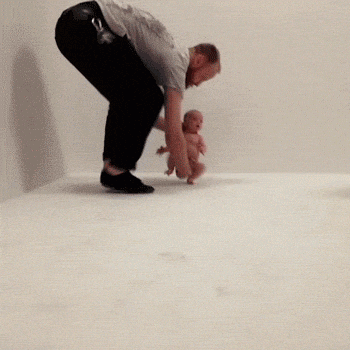 And then there is the disembarking process which usually goes something like this on international flights: we frantically look around to gather our belongings, we carry our tired/cranky/crying children and bags down the narrowest possible aisles, walk down the stairs, board the overcrowded terminal bus, watch helplessly as our children meltdown further, juggle all our stuff, and hold our tongues as the people who are sitting in the few available seats pretend to be busy on their phones, so they don't have to give them to us. Needless to say, it's not our favorite.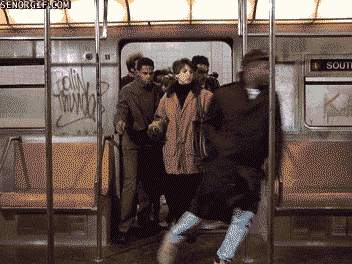 But all these problems melt away when you travel with your parents. Grandma and grandpa, who miss their grandbabies dearly, want to help carry them and their bags. They want to sit by them. They want to help them off the plane. They want to do everything.
I remember on one particular flight to Frankfurt, not knowing what to do because the flight experience was so relaxing. My wife and I sat together and our, at the time, three and five-year-olds took turns sitting with grandma and grandpa. My wife and I casually flipped through the in-flight magazine, read our books, enjoyed our snacks, meals, and beverages (for those of you familiar with the show Seinfeld picture Jerry in first class: "More anything? More everything!")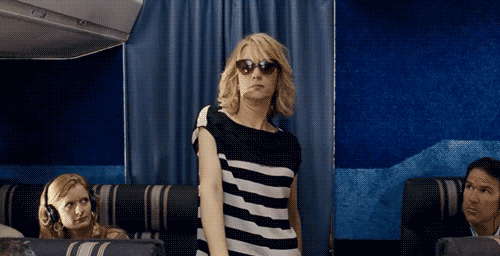 When we landed in Frankfurt, my in-laws took the kids and my wife and I took…nothing but ourselves. It was amazing.
Pooling Resources
Before we even departed for Frankfurt, I spent a day organizing our rental car and Airbnb. While this might sound cheap or selfish or both, one of my favorite parts of traveling with my parents, or my wife's parents, is that they help pay for the travel expenses. This essentially means more travel which is undisputedly a good thing.
In this case, we used my mother-in-law's unused credit card rewards for our rental car (it didn't cost any of us a dime to get a seven-seat Ford S-Max for a week).  The car was crucial and allowed us to do day trips to towns like Heidleberg and Cologne. 
We also split the cost of our Airbnb—a three-bedroom apartment in a building located on an old German farm (the family still farmed the land and lived in several of the other buildings located on the property).
We stayed in a quaint village about an hour southeast of Frankfurt proper called Habitzheim. In reality, it was a small village with the obligatory old German castle on the top of the hill not far from the town. It had the perfect German feel and our hosts were delightful and spoke perfect English. 
It was the type of setting that we would not have been able to afford on our own but was no problem because we traveled with our parents and split the cost.
Time Alone—Together
One thing that always bums me out about traveling with kids is that I can never get alone time with just my wife. Sure after the kids go to bed we can stay up and talk—but how is that different from what we do at home? It isn't. 
But on this trip to Habitzehim, Germany with my in-laws, I took full advantage of the babysitting help and took my wife on numerous dates. We went to Otzberg Castle and enjoyed an unhurried and quiet stroll. We had a lunch date in picturesque Michelstadt with its unique, stilted municipal building and well-manicured town garden. We even tried to go to a movie, but when we found out it was dubbed rather than subtitled, we got our money back and went on a hike.
My in-laws too, got a memorable dinner at the small restaurant near our Airbnb (they still talk about the restaurant to this day). They drank beer, ate pork, and even practiced a little of their German (my wife's father grew up speaking German).
Get more great family travel tips with these ways to keep your kids healthy while traveling.
Travel with Parents
Our trip to southern Germany was a resounding success. We all had an absolutely magnificent time and enjoyed the truly idyllic scenery of that part of the world. There were no meltdowns, no temper tantrums, and no stress because we had help. To this day we still talk about the farm where we stayed and fed the pigs, the castle where we climbed the stairs to the top, and the good coffee we drank and good food we ate. None of it would have happened if we hadn't traveled with my in-laws. There might be some scoffers out there, but our trip to Germany showed us the most crucial and easy way to enjoy a family trip with kids. It proved there is a subtle genius to multigenerational trips.
IF YOU ENJOYED THIS ARTICLE, PLEASE CONSIDER PINNING OR SHARING IT!