For the last four years my wife and I, along with our chil­dren, have made our home on the Asian side of sprawl­ing Istan­bul, Turkey. There are plen­ty of ben­e­fits to liv­ing in what is, for all intents and pur­pos­es, the cen­ter of the world, and one of them is being so close to Europe and many oth­er excep­tion­al destinations.
On the flip side, the hard part of liv­ing over­seas is being away from fam­i­ly. We Face­Time with fam­i­ly reg­u­lar­ly, but dig­i­tal­ly medi­at­ed rela­tion­ships aren't ide­al, and usu­al­ly, we can feel the long­ing for our loved ones.
When our par­ents do come, it is often for long stretch­es of time, rang­ing from ten days to three weeks. When that hap­pens we com­bine our love of fam­i­ly with our love of fam­i­ly trav­el and all go some­where togeth­er on what could be deemed a mul­ti-gen­er­a­tional fam­i­ly trip.
One time, when my wife's par­ents were in town for three weeks, we decid­ed to devote one of those weeks to tour­ing the beau­ti­ful south­ern Ger­man coun­try­side. This is when we stum­bled upon this great fam­i­ly trav­el tip.
Like all multi­gen­er­a­tional trips, our trip to Ger­many with my in-laws was fan­tas­tic and real­ly is the ide­al way to trav­el for at least three rea­sons: there are more hands-on-deck, we can pool our resources for a bet­ter expe­ri­ence, and my wife and I get alone time together.
All Hands on Deck
If you've ever trav­eled on an inter­na­tion­al flight with chil­dren, you know that it can be any­where from stress­ful to down­right dis­as­trous. I remem­ber one flight where I spent hours walk­ing up and down the aisle, hold­ing the hands of our new­ly mint­ed one-year-old who was still get­ting the hang of walk­ing. On that same flight, our three year old became fever­ish and looked lethar­gic caus­ing us to won­der what could pos­si­bly be wrong with him (he turned out to be fine).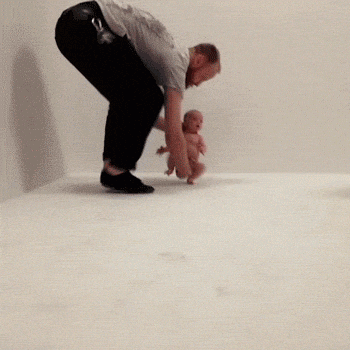 And then there is the dis­em­bark­ing process which usu­al­ly goes some­thing like this on inter­na­tion­al flights: we fran­ti­cal­ly look around to gath­er our belong­ings, we car­ry our tired/cranky/crying chil­dren and bags down the nar­row­est pos­si­ble aisles, walk down the stairs, board the over­crowd­ed ter­mi­nal bus, watch help­less­ly as our chil­dren melt­down fur­ther, jug­gle all our stuff, and hold our tongues as the peo­ple who are sit­ting in the few avail­able seats pre­tend to be busy on their phones, so they don't have to give them to us. Need­less to say, it's not our favorite.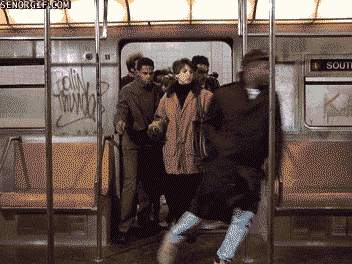 But all these prob­lems melt away when you trav­el with your par­ents. Grand­ma and grand­pa, who miss their grand­ba­bies dear­ly, want to help car­ry them and their bags. They want to sit by them. They want to help them off the plane. They want to do everything.
I remem­ber on one par­tic­u­lar flight to Frank­furt, not know­ing what to do because the flight expe­ri­ence was so relax­ing. My wife and I sat togeth­er and our, at the time, three and five-year-olds took turns sit­ting with grand­ma and grand­pa. My wife and I casu­al­ly flipped through the in-flight mag­a­zine, read our books, enjoyed our snacks, meals, and bev­er­ages (for those of you famil­iar with the show Sein­feld pic­ture Jer­ry in first class: "More any­thing? More everything!")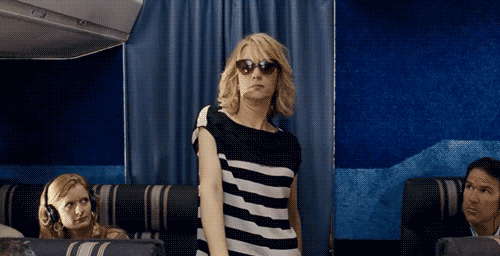 When we land­ed in Frank­furt, my in-laws took the kids and my wife and I took…nothing but our­selves. It was amazing.
Pooling Resources
Before we even depart­ed for Frank­furt, I spent a day orga­niz­ing our rental car and Airbnb. While this might sound cheap or self­ish or both, one of my favorite parts of trav­el­ing with my par­ents, or my wife's par­ents, is that they help pay for the trav­el expens­es. This essen­tial­ly means more trav­el which is undis­put­ed­ly a good thing.
In this case, we used my moth­er-in-laws unused cred­it card rewards for our rental car (it did­n't cost any of us a dime to get a sev­en-seat Ford S‑Max for a week). The car was cru­cial and allowed us to do day trips to towns like Hei­dle­berg and Cologne.
We also split the cost of our Airbnb—a three-bed­room apart­ment in a build­ing locat­ed on an old Ger­man farm (the fam­i­ly still farmed the land and lived in sev­er­al of the oth­er build­ings locat­ed on the property).
We stayed in a quaint vil­lage about an hour south­east of Frank­furt prop­er called Hab­itzheim. In real­i­ty, it was a small vil­lage with the oblig­a­tory old Ger­man cas­tle on the top of the hill not far from the town. It had the per­fect Ger­man feel and our hosts were delight­ful and spoke per­fect English.
It was the type of set­ting that we would not have been able to afford on our own but was no prob­lem because we trav­eled with our par­ents and split the cost.
Time Alone—Together
One thing that always bums me out about trav­el­ing with kids is that I can nev­er get alone time with just my wife. Sure after the kids go to bed we can stay up and talk—but how is that dif­fer­ent from what we do at home? It isn't.
But on this trip to Hab­itze­him, Ger­many with my in-laws, I took full advan­tage of the babysit­ting help and took my wife on numer­ous dates. We went to Otzberg Cas­tle and enjoyed an unhur­ried and qui­et stroll. We had a lunch date in pic­turesque Michel­stadt with its unique, stilt­ed munic­i­pal build­ing and well-man­i­cured town gar­den. We even tried to go to a movie, but when we found out it was dubbed rather than sub­ti­tled, we got our mon­ey back and went on a hike.
My in-laws too, got a mem­o­rable din­ner at the small restau­rant near our Airbnb (they still talk about the restau­rant to this day). They drank beer, ate pork, and even prac­ticed a lit­tle of their Ger­man (my wife's father grew up speak­ing German).
Get more great fam­i­ly trav­el tips with these ways to keep your kids healthy while trav­el­ing.
Travel with Parents
Our trip to south­ern Ger­many was a resound­ing suc­cess. We all had an absolute­ly mag­nif­i­cent time and enjoyed the tru­ly idyl­lic scenery of that part of the world. There were no melt­downs, no tem­per tantrums, and no stress because we had help. To this day we still talk about the farm where we stayed and fed the pigs, the cas­tle where we climbed the stairs to the top, and the good cof­fee we drank and good food we ate. None of it would have hap­pened if we had­n't trav­eled with my in-laws. There might be some scoffers out there, but our trip to Ger­many showed us the most cru­cial and easy way to enjoy a fam­i­ly trip with kids. It proved there is a sub­tle genius to multi­gen­er­a­tional trips.
IF YOU ENJOYED THIS ARTICLE, CONSIDER PINNING IT TO SHARE WITH OTHERS!