I've lost count of how many weeks we've been social dis­tanc­ing. Though I'm thank­ful to be healthy and safe, it's tough. With the weath­er fluc­tu­a­tions, and stay­ing home as much as pos­si­ble, it's easy to start feel­ing claus­tro­pho­bic. I'm now at home all day, every day with a high­ly anx­ious dog, a 2‑year-old, and my new co-work­er — my hus­band. My patience is wan­ing. My daugh­ter is hav­ing too much screen time, espe­cial­ly when it rains. I've mem­o­rized every Blues Clues song and some­times hum it as I'm doing house­work. I spilled cof­fee on my lap­top. It sur­vived so I spilled wine on it the next day. Now, I'm adjust­ing to a new lap­top.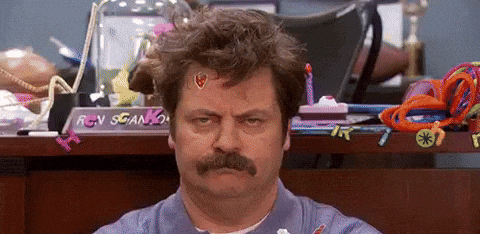 I'm in des­per­ate need of a shop­ping trip to Tar­get where I'll inevitably pur­chase $500 in items I don't need. I miss my fam­i­ly and friends des­per­ate­ly. I'm not a hug­ger — but after this, I will be. I just can­celed what would have been my first cruise in July and am still hang­ing on to hope that I'll be able to trav­el to Europe in August. With all that said, this entire sit­u­a­tion is hard on all of us. I'm try­ing to cre­ate a new nor­mal and use this time to plan our future fam­i­ly trav­el. So, let's not focus on the fear (and irri­ta­tion!) capa­ble of con­sum­ing us dur­ing this cur­rent sit­u­a­tion, instead, let's look at tips for plan­ning your next fam­i­ly trip.
Get Everyone's Opinion
Get the entire fam­i­ly involved in the vaca­tion pick­ing process. Since this will be the first fam­i­ly vaca­tion after social dis­tanc­ing, when the stay-at-home order final­ly ends, it's even more impor­tant to make it excit­ing for every mem­ber of your fam­i­ly. No pres­sure. After my mom and I first trav­eled to Europe, it did­n't take long for us to start plan­ning for the next. No seri­ous­ly, we start­ed decid­ing on the plane ride home. But with so many des­ti­na­tions, how do you choose? So. Many. Options.
You're like­ly stuck at home, with the kids. So, have each mem­ber of the fam­i­ly pick the place they would like to go. Dis­ney? The beach? Las Vegas? Paris? Then…
Make a Game of It
Play fam­i­ly board games or even cre­ate an obsta­cle course (that, yes, even you must par­tic­i­pate in), the win­ner selects the vaca­tion des­ti­na­tion. You could even do this over the course of social dis­tanc­ing. Each week have a game night. The win­ner of the evening gets a point. Who­ev­er has the most points at the end selects the des­ti­na­tion. You could make it more fun and dec­o­rate a leader­board dis­played in the house!
Make It Educational
Why not use this as an oppor­tu­ni­ty to learn some­thing new? Every per­son picks their ide­al vaca­tion spot and must do a pre­sen­ta­tion for the fam­i­ly. Include pic­tures, explain why their choice is the best, and give sup­port­ing infor­ma­tion to con­vince every­one. Then, hold a fam­i­ly vote.
Create Ballot
If you want to expand on the fam­i­ly vote idea. You could also turn it into an elec­tion. Each per­son is respon­si­ble for cam­paign­ing for their des­ti­na­tion. Hold a ral­ly, give speech­es, and make a pri­vate vot­ing booth for vot­ing day. Give each fam­i­ly mem­ber two votes since they'll obvi­ous­ly first vote for their own destination.
Explore Budget-Friendly Options
My very first trip to Italy was booked through a trav­el agent. Rome, Flo­rence, and Venice. It was expen­sive at $3,500 for myself alone. But after the trip, I was hooked. I want­ed noth­ing more than to trav­el as much as pos­si­ble. But the mon­ey… So I start­ed look­ing for alter­na­tive options. It's dif­fi­cult to pay for a big vaca­tion for a sin­gle per­son, let alone an entire fam­i­ly. But the truth is, most adven­tures can be found at a dis­count­ed rate. You just have to know where to look.
Groupon
Groupon is a plat­form that offers every­thing from restau­rant gift cards to spa ser­vices to con­cert tick­ets at a crazy dis­count­ed rate. You can type in your zip code and find all the killer deals near you. BUT- it's also AMAZING for vaca­tions.
Whether you're look­ing for local activ­i­ties, a week­end get­away with­in dri­ving dis­tance, or an inter­na­tion­al adven­ture — Groupon's got it.
Trav­el­er Tip:
Look at the inter­na­tion­al trips with flight includ­ed. The flight is often the most expen­sive part of a trip, so if that can be worked into the deal it will be a lot less expen­sive. How­ev­er, most of the trips fly out of major air­ports, so if you're not locat­ed near one, you'll need to fly or dri­ve to get there.
Great Value Vacations
I found Great Val­ue Vaca­tions through Groupon and my life changed. Sim­i­lar to Groupon, Great Val­ue Vaca­tions is trav­el-spe­cif­ic. They offer air-inclu­sive vaca­tion pack­ages for des­ti­na­tions around the world. And that's the best part. It's a pack­age. So, for most of the trips, there is a detailed itin­er­ary and a tour guide that will be with you through­out your adven­ture. My first trip through Great Val­ue Vaca­tions was Dublin, Ire­land. It was a quick 4‑night stay, flight, and adorable hotel includ­ed for $699. Peo­ple always look at me in dis­be­lief when I tell them the cost.
The caveat with both Groupon and Great Val­ue is that they only offer spe­cif­ic dates and only depar­tures from spe­cif­ic air­ports. So, for exam­ple, if you live on the west coast you may only be able to leave from San Fran­cis­co on a Tues­day. You're get­ting an amaz­ing price but are also left with­out choic­es. This is ulti­mate­ly why I decid­ed to explore Expedia.
Expedia
Expe­dia is anoth­er plat­form that offers dis­count­ed rates, but you have more ways to make it spe­cif­ic to your fam­i­ly's needs. So if your daugh­ter choos­es to go to Dis­ney­land, Expe­dia would be a great resource to use to find near­by hotels. If your teenag­er choos­es Paris, Expe­dia is a great option for bundling.
The bun­dle option through Expe­dia allows you to book a flight, hotel, and rental car (if need­ed) in one pack­age at an even bet­ter rate.
Trav­el­er Tip:
Play around with dates, if you can. For exam­ple; look at the dif­fer­ence if your fam­i­ly leaves on a Fri­day instead of a Sat­ur­day. Some­times, you can save hun­dreds. I left for Paris on a Tues­day and returned on Sun­day. The cost of the trip was $800- flight included.
When going through the book­ing process on Expe­dia, you'll be asked about addi­tion­al ser­vices. Don't ignore them. One ser­vice is trans­porta­tion to and from your hotel. Take it. The last thing you want when you arrive (domes­ti­cal­ly or inter­na­tion­al­ly) with your tired fam­i­ly in tow, is to get stuck look­ing for an Uber or Taxi. Pay for it upfront and make your life eas­i­er. Trav­el­er Tip: Get insur­ance. We know this now more than ever. No one wants to pay the extra mon­ey, but it's more impor­tant than ever to ensure your vaca­tion funds just in case.
Let the Countdown Begin
You chose the fam­i­ly trip, you booked the pas­sage. Don't let the fun stop. Start count­ing it down. We all need a lit­tle more fun and hap­pi­ness right now, our kids espe­cial­ly. Dec­o­rate a cal­en­dar and mark it off each day or week. You can also use this time to plan spe­cif­ic activ­i­ties. That way, when vaca­tion is final­ly here it's com­plete­ly planned and there will be noth­ing to do except bask in the relax­ation of it. While this is a scary, try­ing time, and most of us just want to get back to nor­mal life it's impor­tant to remem­ber to make the most of what we have and take this time to plan for bet­ter days.
PIN THIS!
Dis­claimer: I just became an affil­i­ate for the Ama­zon web­site since, as a mom, it's the most fre­quent way I shop now and it's also how I rec­om­mend prod­ucts to friends that I'm using and love. You can't hold back my love. Yet, I'm not an affil­i­ate of any of the oth­er prod­ucts I rec­om­mend­ed. See? Love.