I've lost count of how many weeks we've been social distancing. Though I'm thankful to be healthy and safe, it's tough. With the weather fluctuations, and staying home as much as possible, it's easy to start feeling claustrophobic.   I'm now at home all day, every day with a highly anxious dog, a 2-year-old, and my new co-worker – my husband. My patience is waning. My daughter is having too much screen time, especially when it rains. I've memorized every Blues Clues song and sometimes hum it as I'm doing housework. I spilled coffee on my laptop. It survived so I spilled wine on it the next day. Now, I'm adjusting to a new laptop.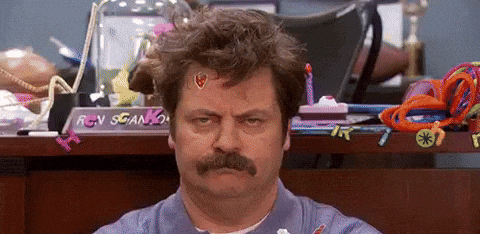 I'm in desperate need of a shopping trip to Target where I'll inevitably purchase $500 in items I don't need. I miss my family and friends desperately. I'm not a hugger – but after this, I will be. I just canceled what would have been my first cruise in July and am still hanging on to hope that I'll be able to travel to Europe in August.  With all that said, this entire situation is hard on all of us. I'm trying to create a new normal and use this time to plan our future family travel. So, let's not focus on the fear (and irritation!) capable of consuming us during this current situation, instead, let's look at tips for planning your next family trip.
NO TIME TO ENJOY THIS ARTICLE NOW? PIN IT OR BOOKMARK IT FOR LATER!
Get Everyone's Opinion
Get the entire family involved in the vacation picking process. Since this will be the first family vacation after social distancing, when the stay-at-home order finally ends, it's even more important to make it exciting for every member of your family. No pressure.    After my mom and I first traveled to Europe, it didn't take long for us to start planning for the next. No seriously, we started deciding on the plane ride home. But with so many destinations, how do you choose? So. Many. Options.
You're likely stuck at home, with the kids. So, have each member of the family pick the place they would like to go. Disney? The beach? Las Vegas? Paris? Then…
Make a Game of It
Play family board games or even create an obstacle course (that, yes, even you must participate in), the winner selects the vacation destination.  You could even do this over the course of social distancing. Each week have a game night. The winner of the evening gets a point. Whoever has the most points at the end selects the destination. You could make it more fun and decorate a leaderboard displayed in the house!
Make It Educational
Why not use this as an opportunity to learn something new? Every person picks their ideal vacation spot and must do a presentation for the family. Include pictures, explain why their choice is the best, and give supporting information to convince everyone.  Then, hold a family vote. 
Create Ballot
If you want to expand on the family vote idea. You could also turn it into an election. Each person is responsible for campaigning for their destination. Hold a rally, give speeches, and make a private voting booth for voting day. Give each family member two votes since they'll obviously first vote for their own destination.
Explore Budget-Friendly Options
My very first trip to Italy was booked through a travel agent. Rome, Florence, and Venice. It was expensive at $3,500 for myself alone. But after the trip, I was hooked. I wanted nothing more than to travel as much as possible. But the money… So I started looking for alternative options.   It's difficult to pay for a big vacation for a single person, let alone an entire family. But the truth is, most adventures can be found at a discounted rate. You just have to know where to look. 
Groupon
Groupon is a platform that offers everything from restaurant gift cards to spa services to concert tickets at a crazy discounted rate. You can type in your zip code and find all the killer deals near you. BUT- it's also AMAZING for vacations.
Whether you're looking for local activities, a weekend getaway within driving distance, or an international adventure – Groupon's got it. 
Traveler Tip: Look at the international trips with flight included. The flight is often the most expensive part of a trip, so if that can be worked into the deal it will be a lot less expensive. However, most of the trips fly out of major airports, so if you're not located near one, you'll need to fly or drive to get there. 
Great Value Vacations
I found Great Value Vacations through Groupon and my life changed. Similar to Groupon, Great Value Vacations is travel-specific. They offer air-inclusive vacation packages for destinations around the world. And that's the best part. It's a package. So, for most of the trips, there is a detailed itinerary and a tour guide that will be with you throughout your adventure.    My first trip through Great Value Vacations was Dublin, Ireland. It was a quick 4-night stay, flight, and adorable hotel included for $699. People always look at me in disbelief when I tell them the cost.
The caveat with both Groupon and Great Value is that they only offer specific dates and only departures from specific airports. So, for example, if you live on the west coast you may only be able to leave from San Francisco on a Tuesday. You're getting an amazing price but are also left without choices. This is ultimately why I decided to explore Expedia. 
Expedia
Expedia is another platform that offers discounted rates, but you have more ways to make it specific to your family's needs. So if your daughter chooses to go to Disneyland, Expedia would be a great resource to use to find nearby hotels. If your teenager chooses Paris, Expedia is a great option for bundling.

The bundle option through Expedia allows you to book a flight, hotel, and rental car (if needed) in one package at an even better rate. 
Traveler Tip: Play around with dates, if you can. For example; look at the difference if your family leaves on a Friday instead of a Saturday. Sometimes, you can save hundreds. I left for Paris on a Tuesday and returned on Sunday. The cost of the trip was $800- flight included. 
When going through the booking process on Expedia, you'll be asked about additional services. Don't ignore them. One service is transportation to and from your hotel. Take it. The last thing you want when you arrive (domestically or internationally) with your tired family in tow, is to get stuck looking for an Uber or Taxi. Pay for it upfront and make your life easier. 
Traveler Tip: Get insurance. We know this now more than ever. No one wants to pay the extra money, but it's more important than ever to ensure your vacation funds just in case. 
Let the Countdown Begin
You chose the family trip, you booked the passage. Don't let the fun stop. Start counting it down. We all need a little more fun and happiness right now, our kids especially. Decorate a calendar and mark it off each day or week.   You can also use this time to plan specific activities. That way, when vacation is finally here it's completely planned and there will be nothing to do except bask in the relaxation of it.    While this is a scary, trying time, and most of us just want to get back to normal life it's important to remember to make the most of what we have and take this time to plan for better days. 
IF YOU ENJOYED THIS ARTICLE, PLEASE CONSIDER PINNING OR SHARING IT!