We bought a trav­el trail­er and went camp­ing this sum­mer like every­one else. And, like most peo­ple who had­n't gone camp­ing reg­u­lar­ly pre-COVID, we were forced to become experts as we were fly­ing out the door. We col­lect­ed as much infor­ma­tion as we could to hope­ful­ly enjoy a camp­ing trip in our new-to-us trav­el trail­er, which we had decid­ed was best for a fam­i­ly of four and we'll tell you why below. We set up our Recre­ation­al Vehi­cle, or RV, with advice from expe­ri­enced friends and YouTube videos. The RV trav­el­ing tips in this arti­cle, video, and the down­load­able list will save fam­i­ly RV trav­el­ers tons of research time by pro­vid­ing essen­tial infor­ma­tion to set up a trav­el trail­er or motorhome and enjoy a social­ly dis­tant vaca­tion with fam­i­ly and kids while COVID still roams the world.
But first, use the video below to see the real sto­ry of how we fig­ured it out. Our behind the scenes look at our jour­ney of foibles, frus­tra­tions, and vic­to­ries. It includes an inter­view with two Nation­al Park Rangers, Coby and Catharine Bish­op who share their tips for new campers.
First the Backstory
About twen­ty years ago, I was tak­ing a last roman­tic motor­cy­cle ride with my ex-boyfriend. I was sup­posed to move four days lat­er to Charleston, South Car­oli­na from Los Ange­les (to start my career as a broad­cast jour­nal­ist). How­ev­er, a car mak­ing a left turn hit us.
Para­medics rushed us to UCLA. I broke many bones, some had popped out of my body. There, I flat­lined two times until the emer­gency room doc­tor, Dr. Hen­ry Cry­er, saved my life. I stayed in the hos­pi­tal Inten­sive Care Unit for almost two months. When I recov­ered, I won a five-mil­lion-dol­lar judg­ment against the dri­ver but the dri­ver was a young nan­ny whose insur­ance pol­i­cy maxed out at $15,000. I could have sued her rich employ­er, instead, I split the $15,000 between my attor­ney and my doctors.
Before that hap­pened, I dreamed what I would do with the five-mil­lion. I want­ed to buy a Class A RV, the kind that looks like a fan­cy bus, and dri­ve it across the coun­try, inter­view­ing peo­ple wher­ev­er we stopped. At the end of our trip, I want­ed to write a book about it. I nev­er got the big mon­ey so it nev­er happened.
Yet, this sum­mer, after being stuck inside for months, sud­den­ly every­one want­ed to go camp­ing! With school, camps, and sports can­celed, this was final­ly our chance too!
What Type of RV?
I had­n't grown up camp­ing or glamp­ing with my par­ents. Nei­ther did my hus­band, Howard. While dat­ing, Howard and I camped a cou­ple of times in tents, then, after we had kids, we rent­ed a few RVs so we had tried out a few of the dif­fer­ent options.
We rent­ed a Class A a cou­ple of times when Kaleb was a baby,
The fol­low­ing year, we switched to the Class C, which are the ones that have the lit­tle loft atop the cab of the dri­ver and pas­sen­ger seats. The boys loved their lit­tle hide­out in the Class Cs and I thought, if we ever bought an RV, that's the one I'd get.
Then our friends showed up to our group camp­ing trip one year with a trav­el trail­er that had bunk beds. I thought, What?! That is awe­some!!!!! My kids thought they were awe­some too and promised to nev­er fight again if we got one. No. That did­n't hap­pen, but, we were imme­di­ate­ly in the grips of Trail­er Envy. Some­day, I thought to myself.
But some­day would­n't hap­pen. The boys are too ath­let­ic and are involved in every sport pos­si­ble dur­ing the entire year. It was­n't worth buy­ing an RV to store and main­tain to only be able to use it a cou­ple of times at the end of sum­mer between our big sum­mer trips.
But COVID changed every­thing. Can­celed sports, trips, all of it, opened up our sched­ule. Once we got a grip on our fear, and I found ways our fam­i­ly could live in a world with the virus, we felt a lit­tle safer to trav­el locally.
Don't Miss! We rent­ed a cab­in at a KOA camp­ing site and that was sweet!
How to Choose an RV
We decid­ed to final­ly buy an RV. We opt­ed for a used one to save mon­ey on sales tax and finance charges asso­ci­at­ed with a deal­er­ship and also for the peace of mind that comes with know­ing that what­ev­er kinks need­ed to be worked out in it, had already been done so by the pre­vi­ous own­er. Also, we'd be sav­ing a ton of mon­ey through dri­ve off depreciation.
How­ev­er, a more cau­tious con­sumer might say the extra fees are worth it if the RV comes with a war­ran­ty and some sort of peace of mind but we'd rather save the money.
I start­ed shop­ping on Craigslist, RV Trad­er and Face­book Mar­ket­place for a trav­el trail­er with bunk beds. I'm not say­ing I ignored my kids, pro­cras­ti­nat­ed on work or sat by my hus­band, star­ing intent­ly at my lap­top for weeks, but that could have happened.
Drawbacks of a Travel Trailer
At the same time, Howard start­ed talk­ing to a friend with a trail­er who slow­ly con­vinced him that we should instead be look­ing for a dri­vable RV. The friend told him how dan­ger­ous it was to tow a trail­er with my SUV, that it would be throw­ing our car around the road, that pulling uphill would be a night­mare because we would­n't be able to dri­ve very fast. He told Howard that we'd have to buy a super small one in order to fit with­in my tow­ing capac­i­ty (buh-bye pull­out couch).
So, Howard start­ed show­ing me ads for Class As and Cs, which were in our price range. These were all around 20 years old. That's the only rea­son they were in our price range. It was every­thing I could do to keep my eyes from rolling onto the floor.
I real­ly want­ed the bunk beds for our two boys and none of the units Howard showed me had them. The ones he liked were per­fect for cou­ples, not fam­i­lies. This would be the only time, I sus­pect­ed, that our fam­i­ly could actu­al­ly do this and I want­ed them to real­ly want to go. My 12-year-old son, Kaleb is just hit­ting that tween phase of only want­i­ng to hang out with his friends and my ten-year-old is already there. This would be my last shot at ful­fill­ing my dream of cross-coun­try RV trav­el­ing and I did­n't want to have to fight them to love it.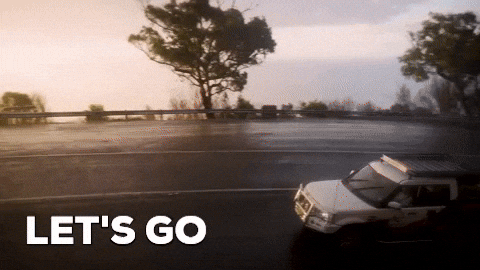 Why Travel Trailers Are Best
Trav­el Trail­ers are the least expen­sive of the four options (Class A, Class C, Fifth Wheel, Trav­el Trailer).

I could pull an ultra­light mod­el one with my SUV, which has a sol­id V8 engine and a great 8,500 lbs. tow­ing capac­i­ty and we'd have a car to dri­ve around once we set up at our destination.

It has the most options inside — like bunk beds — in the least amount of space.

The insur­ance is less expen­sive than a dri­vable RV.

Their engine does­n't break down like a dri­vable RV.

We could get a new­er one, that fits with­in our bud­get, so we did­n't have to endure the weath­ered bad taste of RVs past.
Now, Fifth Wheels also have all these perks. These are the trail­ers that attach to the flatbed of a pick-up truck, but we would have had to have bought a pick-up truck and we weren't ready for that lev­el of commitment.
Yet, Howard was still set on a dri­vable RV.
Howard made an appoint­ment a week in advance to see two Class Cs about a half-hour from our house. One nev­er texted back to con­firm her address and the oth­er texted he had sold it as we pulled up to his house. The dis­ap­point­ment we felt tor­pe­doed our ear­li­er excite­ment. In des­per­a­tion, I imme­di­ate­ly took to my smart­phone and start­ed look­ing for and respond­ing to ads in the area to which we had dri­ven. I left a few mes­sages. Final­ly, one guy called us back as we were halfway home and said his trav­el trail­er was avail­able. We turned around and went back.
The ad dis­played a 2015 Key­stone Pass­port, Ultra Lite Grand Tour­ing Edi­tion 2400BHWE — with smooth exte­ri­or walls, which we were told would make the unit look clean­er, an out­door kitchen, full-sized bunk beds, and a U‑shaped dinette area that con­verts to a bed, so the boys could bring friends. It described one slide-out and a pantry between the bath­room and dinette. It showed a mini bath­tub. It had a sep­a­rate bed­room with clos­ing doors and a TV set inside, as well as in the main space. It sound­ed per­fect. But we had respond­ed to oth­er units that we also had thought would be perfect.
We arrived and it looked great from the out­side. The designs still looked fresh and it looked clean. When the boys went inside, they looked at me with huge smiles and match­ing eyes and asked if we could get it. I had­n't trained them yet in the sub­tle art of negotiation.
So, we made a deal with the sell­er and went about try­ing to fig­ure it out.
The Basics: Getting Your Travel Trailer Ready For Your First Trip
Tip #1: Get an Electric Jack
Our new unit had an elec­tric jack so we did­n't have to wor­ry about lift­ing the front of the trail­er man­u­al­ly to hitch it to my car. That would be a huge pain. But it did­n't have elec­tric sta­bi­liz­ers and that would have been nice to make it eas­i­er once we arrived at our camp­site. If you don't have either, then you have to man­u­al­ly lift to bal­ance the trail­er on fold­ing legs and blocks using a crank. This is a lit­tle like engines used to start in the days before igni­tion keys or fobs. Yes, that happened.
Tip #2: Get a Weight Distribution Hitch and a Sway Control Bar
The most impor­tant thing we want­ed was a Sway Con­trol Bar because when I test drove the trail­er attached to my car, I felt like a giant was swat­ting my car from side to side between his cupped hands. I did­n't think I'd go any­where but it still felt alarm­ing. Our trail­er already came with a Weight Dis­tri­b­u­tion Hitch which also helps sta­bi­lize the unit. Lis­ten, it's your fam­i­ly. Spend the cou­ple hun­dred extra bucks to feel safe. You'll all enjoy your­self more that way.
By the Way: When I start­ed to tow the trail­er with my car, I felt like a cow­girl tam­ing a buck­ing bron­co. The pow­er made me feel heady.
Since we decid­ed to take up RV camp­ing in the mid­dle of the camp­ing craze, every­one in town was out of every­thing, espe­cial­ly the Sway Con­trol Bar. They all referred me to one guy, Mike, at Cone­jo Vaca­tion Trail­ers. You know. That one guy in town who was the expert at every­thing RV but who'd nev­er answer his phone because he was too busy for that kind of stuff. So, I had to stalk him. Mean­ing, I had to dri­ve over there to make an appoint­ment. Once he sized me up and saw I was sin­cere, he was very nice and accom­mo­dat­ing and squeezed us in the day before we were sup­posed to leave on our trip. Close but done.
Don't Miss: A Walk in the Red­woods: Fam­i­ly Activ­i­ties at the San­ta Cruz RV Resort
Tip #3: Get Leveling Blocks
In order to extend the slide-out, allow­ing you enough room to load the trail­er, you need to have it be lev­el with the ground, oth­er­wise it can break. Expe­ri­enced friends told us this can eas­i­ly hap­pen and before I knew this, I did pop out our liv­ing space a bit to show it off to some­one who came to see our new baby. This is not fun but it's fair­ly easy. You get lev­el­ing blocks that look like giant Legos and dri­ve onto them depend­ing on how much you need to adjust the height. You could alter­na­tive­ly get auto-lev­el­ers but I heard the unit plus labor to install will run about $1000 out the door — though these seem afford­able. Might be worth it 😉
Tip #4: Get Extension Cords to Charge Your Trailer Overnight
Most cities allow you to park your RV for 72 hours before and after a trip to load and unload. You'll need to park your unit fair­ly close to your house so you can run an Out­door Exten­sion Cord to your home out­let in order to charge the unit overnight. You need to do this from 24–48 hours before your trip to get your refrig­er­a­tor cold enough to store your per­ish­able food.
Tip #5: Deep Breathes
This is sup­posed to be fun. Remem­ber that. Some of us here tend to for­get that and can get snip­py when things go wrong, which is every time if you have a fam­i­ly. You get there when you get there but if you're nice as you're going, then every­one will have more fun!
Shopping List: All the Other Stuff
The friend that tried to dis­suade us from get­ting a trail­er was very help­ful in pro­vid­ing a list of the absolute essen­tials we'd need when we got one any­way and these are:
That's a lot of stuff. I know. Just think, you can final­ly trav­el and actu­al­ly bring the kitchen sink! It's also a sol­id invest­ment. Think of it as your sec­ond home and once you're all set­tled, the only thing you'll need to bring on your trip is food and clothes. Since most camp­grounds are under $100 per night, you'll be able to explore the coun­try with­out spend­ing a for­tune on eat­ing out and hotel bills.
Down­load the FREE list here: TRAVEL TRAILER ESSENTIALS
We decid­ed our first trip with the trav­el trail­er should be a short dis­tance one so we could get used to the expe­ri­ence and still be close to home in case any­thing went wrong. We chose three camp­grounds to vis­it over a nine-day peri­od with the help of the peo­ple at GoRVing.com Pis­mo Coast Vil­lage RV Resort, San­ta Cruz Red­woods RV Resort and El Cap­i­tan State Beach. Our first dri­ve would be 140 miles and the sec­ond leg would be 180. Not bad. The last day would be the longest at 250. But at least we could pull off, go to a clean bath­room and make our­selves a snack at any time.
Come back next week to read about our first camp­ing loca­tion at Pis­mo Coast Vil­lage RV Resort!
I've worked with the tal­ent­ed peo­ple at GoRVing.com before this trip when we went camp­ing with anoth­er fam­i­ly. If you are ready to try out some RV trips vis­it www.GoRVing.com to find out where to buy or rent RVs near you, great camp­grounds, fun recipes and their blog "On the Scenic Route" has more tips and advice from actu­al RV experts.
Dis­claimer: I recent­ly became an affil­i­ate for the Ama­zon web­site since, as a mom, it's the most fre­quent way I shop now and it's also how I rec­om­mend prod­ucts to friends that I'm using and love. You can't hold back my love. Yet, I'm not an affil­i­ate of any of the oth­er prod­ucts I rec­om­mend­ed. See? Love.
IF YOU ENJOYED THIS ARTICLE, PLEASE CONSIDER SHARING OR PINNING IT!