We bought a travel trailer and went camping this summer like everyone else. Let's be clear here, we were forced to become experts as we were flying out the door. We learned what we needed to know to have an incredible camping trip in our travel trailer, which we had decided was best for a family of four and we'll tell you why below. We set up our new-to-us Recreational Vehicle, or RV, with advice from friends and YouTube videos. The RV traveling tips in this article, video, and the downloadable list will save you tons of research time by providing you the essential information you need to set up your own travel trailer or motorhome so you could enjoy socially distant travel with your family and kids while COVID is still roaming the world. 
But first watch the video that shows the real story of how we figured it out. A behind the scenes look at our glamping journey of foibles, frustrations and victories. It includes an interview with two National Park Rangers, Coby and Catharine Bishop who share their tips for camping.
First the backstory
About twenty years ago, I was taking a last romantic motorcycle ride with my ex-boyfriend. I was supposed to move four days later to Charleston, South Carolina from Los Angeles (to start my career as a broadcast journalist). However, a car making a left turn hit us. 
Paramedics rushed us to UCLA where I drained the hospital of its entire supply of my blood type (A+). I broke three ribs that punctured my heart, lungs and liver. My tibia and fibula (lower leg bones) popped out my calf and shin. I spent two months in the Intensive Care Unit after E.R. doctor, Dr. Henry Cryer, saved my life. Before that, I flatlined two times. When I recovered, I won a 5 million dollar judgment against the driver but the driver was a young nanny whose insurance policy maxed out at $15,000 in case of collision. I could have sued her rich employer but, instead, I took the $15,000 and split it between my attorney and my doctors.
But before that happened, I dreamed of what I would do with all that money. I wanted to buy a Class A RV, the kind that looks like a fancy bus, and drive it across the country, meeting and interviewing people wherever we stopped. At the end of it, I wanted to share their stories in a book. I never got the big money so it never happened. This was a dream I had to shelve.
Yet, this summer, after being stuck inside for months, suddenly everyone wanted to go camping! With school, camps and sports canceled, this was finally our chance too! 
But there's a hitch.
Even if we wouldn't be doing actual tent camping, I still hadn't grown up camping or glamping with my own parents. Neither did Howard. We didn't really know how. After we had kids of our own, Howard and I went from the couple times we went tent camping with friends to renting Recreational Vehicles, or RVs. During those times, everything was delivered or set up completely for us beforehand. 
When Kaleb was a baby, we rented a Class A a couple of times. 
The following year, we switched to the Class C, which are the ones that have the little loft atop the cab of the driver and passenger seats. The boys loved their little hideout in the Class Cs and I thought, if we ever bought an RV, that's the one I'd get. 
Until our friends showed up to our group camping trip one year with a travel trailer that had bunk beds. I thought, What?! That is awesome!!!!! My kids thought they were awesome too and promised to never fight again if we got one. No, that didn't happen, but, we were immediately in the grips of Trailer Envy. Someday, I thought to myself.
But Someday wouldn't happen. The boys are too athletic and are involved in every sport during each turn of the year. It wasn't worth buying an RV to store and maintain to only be able to use it a couple of times at the end of summer between our big summer trips.
But COVID changed everything. Once we got a grip on our fear over catching it and I found the ways our family could manage the virus if anyone got it, we felt a little safer to travel locally. 
Don't Miss! "We rented a cabin at a KOA camping site and that was sweet!"
And Here's Where You Come In
We decided to finally buy an RV. We opted for a used one to save money on sales tax and finance charges associated with a dealership and also for the peace of mind that comes with knowing that whatever kinks needed to be worked out in it, had already been done so by the previous owner. Also, we'd be saving a ton of money through drive off depreciation.
I started shopping on Craigslist, RV Trader and Facebook Marketplace for a travel trailer with bunk beds. I'm not saying I ignored my kids, procrastinated on work or sat by my husband, staring intently at my laptop for weeks, but that could have happened. 
The Drawbacks of a Travel Trailer
At the same time, Howard started talking to a friend with a trailer who slowly convinced him that we should instead be looking for a drivable RV. The friend told him how dangerous it was to tow a trailer with my SUV, that it would be throwing our car around the road, that pulling uphill would be a nightmare because we wouldn't be able to drive very fast. He told Howard that we'd have to buy a super small one in order to fit within my towing capacity (bye-bye pullout couch) but he underestimated that capacity, which is at an impressive 8500 lbs. 
So Howard started showing me ads for Class As and Cs, which were in our price range. These were all around 20 years old. It was everything I could do to keep my eyes from rolling onto the floor. I really wanted the bunk beds for the boys and none of the units Howard showed me had them. The ones he liked were perfect for couples, not families. This would be the only time, I suspected, that our family could actually do this and I wanted them to really want to go. Kaleb was just hitting that tween phase of only wanting to hang out with his friends. This was my last shot at fulfilling my dream of cross-country RV traveling and I didn't want to fight them to love it.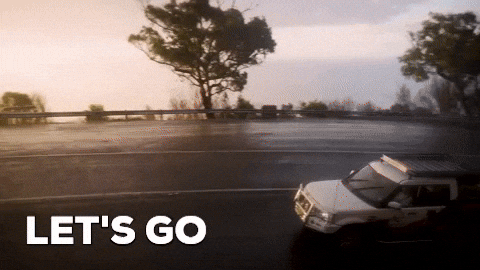 Why Travel Trailers Are Best 
Travel Trailers are the least expensive of the four options (Class A, Class C, Fifth Wheel, Travel Trailer).

I could pull an ultralight one with my Infiniti QX80, which has a solid V8 engine but is still an SUV, and we'd have a car to drive around once we set up at our destination. 

It has the most options inside – like bunk beds – in the least amount of space.

The insurance is less expensive than a drivable RV.

Their engine doesn't break down like a drivable RV.

We could get a newer one that fits within our budget, so we didn't have to endure the weathered bad taste of RVs in years past.
Now, Fifth Wheels also have all these perks. These are the trailers that literally attach to the flatbed of a pick-up truck, which seems pretty stable to me, but we would have had to have bought a pick-up truck and we weren't ready for that level of commitment. When we are ready to upgrade, and Howard buys his next vehicle, which he expects to be a truck, that'll be our move.
There was tons we didn't know about owning or operating a Travel Trailer but we didn't let that deter us. We figured the old owner would fill us in, then blogs, friends and YouTube videos would do the rest.
We figured right but that didn't alleviate the frustration of short term failure.
Howard made an appointment a week in advance to see two Class Cs about a half-hour from our house. One never texted back to confirm with her address and the other texted he had sold it as we pulled up to his house. The disappointment we felt crushed our earlier excitement. I immediately took to my phone and started scanning and calling on ads in the area. I left a few messages and one guy called us back as we were halfway home. We turned around and went back.
We were going to see a 2015 Keystone Passport, Ultra Lite Grand Touring Edition 2400BHWE – it had smooth exterior walls, which we were told make the unit look cleaner, an outdoor kitchen, full-sized bunk beds and a U-shaped dinette area so the boys could bring friends. It had one slide-out and a pantry between the bathroom and dinette. It had a mini bathtub. It had a separate bedroom with closing doors and a TV set inside, as well as in the main space. It sounded perfect.
When the boys went inside, they looked at me with huge smiles and matching eyes and asked if we could get it. I hadn't trained them yet in the subtle art of negotiation.
Yet, it made me happy because I am the biggest cheerleader for our travel experiences in our family and often feel I must cajole motivate the others to be willing to explore. Jocks.
So, we made a deal with the seller and went about trying to make it our own and safe as possible.
The Basics: Getting Your Travel Trailer Ready For Your First Trip
Tip #1: Get an Electric Jack
Our new unit had an electric jack so we didn't have to worry and I wish we had the electric stabilizers too. But we didn't and the price to install might not be worth it (around $1K). If you don't have either then you have to manually lift the trailer up using a crank. This is a little like engines used to start in the days before ignition keys or fobs. Yes, that happened.
Tip #2: Get a Weight Distribution Hitch and a Sway Control Bar
The most important thing we wanted was a Sway Control Bar because when I test drove the trailer attached to my car, I felt like a giant was swatting my car from side to side between his cupped hands. I didn't think I'd go anywhere but it still felt alarming. Our trailer already came with a Weight Distribution Hitch which also helps stabilize the unit. Listen, it's your family. Spend the couple hundred extra bucks to feel safe. You'll all enjoy yourself more that way.
By the Way: When I started to tow the trailer with my car, I felt like a cowgirl taming a bucking bronco. The power made me feel heady.
Since we decided to take up RV camping in the middle of the camping craze, everyone in town was out of everything, especially the Sway Control Bar. They all referred me to one guy, Mike, at Conejo Vacation Trailers. You know. That one guy in town who was the expert at everything RV but who'd never answer his phone because he was too busy for that kind of stuff. So, I had to stalk him. Meaning, I had to drive over there to make an appointment. Once he sized me up and saw I was sincere, he was very nice and accommodating and squeezed us in the day before we were supposed to leave on our trip. Close but done.
Tip #3: Get Leveling Blocks 
In order to extend the slide-out, allowing you enough room to load the trailer, you need to have it be level with the ground, otherwise it can break. Experienced friends told us this can easily happen and before I knew this, I did pop out our living space a bit to show it off to someone who came to see our new baby. This is not fun but it's fairly easy. You get leveling blocks that look like giant Legos and drive onto them depending on how much you need to adjust the height. You could alternatively get auto-levelers but I heard the unit plus labor to install will run about $1000 out the door – though these seem affordable. Might be worth it 😉
Tip #4: Get Extension Cords to Charge Your Trailer Overnight
Most cities allow you to park your RV for 72 hours before and after a trip to load and unload. You'll need to park your unit fairly close to your house so you can run an Outdoor Extension Cord to your home outlet in order to charge the unit overnight. You need to do this from 24-48 hours before your trip to get your refrigerator cold enough to store your perishable food.
Tip #5: Deep Breathes
This is supposed to be fun. Remember that. Some of us here tend to forget that and can get snippy when things go wrong, which is every time if you have a family. You get there when you get there but if you're nice as you're going, then everyone will have more fun!
Shopping List: All the Other Stuff
The friend that tried to dissuade us from getting a trailer was very helpful in providing a list of the absolute essentials we'd need when we got one anyway and these are:
That's a lot of stuff. I know. Just think, you can finally travel and actually bring the kitchen sink! It's also a solid investment. Think of it as your second home and once you're all settled, the only thing you'll need to bring on your trip is food and clothes. Since most campgrounds are under $100 per night, you'll be able to explore the country without spending a fortune on eating out and hotel bills.
Download the FREE list here: TRAVEL TRAILER ESSENTIALS
We decided our first trip with the travel trailer should be a short distance one so we could get used to the experience and still be close to home in case anything went wrong. We chose three campgrounds to visit over a nine-day period with the help of the people at GoRVing.com Pismo Coast Village RV Resort, Santa Cruz Redwoods RV Resort and El Capitan State Beach. Our first drive would be 140 miles and the second leg would be 180. Not bad. The last day would be the longest at 250. But at least we could pull off, go to a clean bathroom and make ourselves a snack at any time.
Come back next week to read about our first camping location at Pismo Coast Village RV Resort!
I've worked with the talented people at GoRVing.com before this trip when we went camping with another family. If you are ready to try out some RV trips visit www.GoRVing.com to find out where to buy or rent RVs near you, great campgrounds, fun recipes and their blog  "On the Scenic Route" has more tips and advice from actual RV experts.
Disclaimer: I recently became an affiliate for the Amazon website since, as a mom, it's the most frequent way I shop now and it's also how I recommend products to friends that I'm using and love. You can't hold back my love. Yet, I'm not an affiliate of any of the other products I recommended. See? Love.
IF YOU ENJOYED THIS ARTICLE, PLEASE CONSIDER SHARING OR PINNING IT!