Ahhhh Charleston.  The land of sweet tea, true southern charm, and humidity so thick it took my hair weeks to recover from our family trip.  No joke.  Walking around in Charleston feels almost akin to walking through a pool.  The humidity is that dense.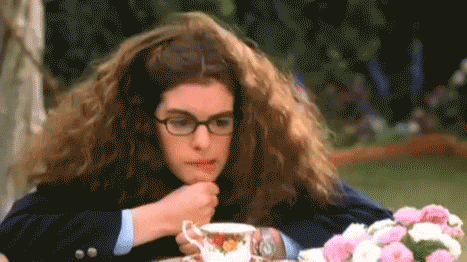 But even with the less than ideal atmospheric conditions, a trip to Charleston is incomparable to a trip anywhere else.  It's colorful, historical, hospitable, and has some of the best seafood you can find on the east coast.  Though perhaps not at its most comfortable in the height of summer, you'll be hard-pressed to find a better place to visit in the spring or fall.
And as far as families are concerned, it's got a little something for everyone – beach, adventure, history, relaxation, beautiful scenery, and amazing food.  With so many things to occupy your time, we've compiled a list of our favorite things to see and do in Charleston.   
NO TIME TO ENJOY THIS ARTICLE NOW? PIN IT OR BOOKMARK IT FOR LATER!
Take a carriage ride
Charleston is full of historic beauty, and the unique architecture and festive colors of their homes and buildings are unlike anything else you can see in the US.  But the city is also very spread out.  While hoofing it (pun totally intended) around on foot or renting bicycles are certainly options, we had the best time on a horse-drawn carriage ride through Charleston proper. 
I'll preface that I'm an animal lover, so whenever my family and I decide to go to an attraction that features animals, I tend to read up on it first, to make sure it's a business I want to support.  Old South Carriage Co. is the outfit we used and has a whole page dedicated to the care of their horses, including information on their "horse resort" out in the country that the horses get to vacation at periodically throughout the year and the precautions they take to keep them healthy and happy in the South Carolina heat.
We loved the tour guide who was super informative and had a great sense of humor.  We saw and learned a ton, definitely way more than we would have learned if we had just toured the city on our own.  Word to the wise, though, the ride can be a bit dusty and a tad pungent, especially on those occasions when you're downwind of the gentle giant pulling you along.     
Historic Charleston City Market
If you enjoy farmers' markets and/or flea markets and/or meandering aimlessly for hours in Target while your partner watches the kids, then the Historic Charleston City Market is a must-stop for you.  It's a four city block long open-air market full of local artisans and vendors selling their homemade wares, with everything from tea towels to sweetgrass baskets, sunhats to strawberry jam.
It reminded me of the city bazaars and local markets I've seen in Europe or Africa, but aren't all that common in the US.  The kind of place where you can find cute nick-knacks and one of a kind gifts.  I walked away with a souvenir print of a llama in a flower crown that reads "Llama said there'd be days like these."  It currently sits on my little WFH desk and makes me smile when I'm having one of those days llama said I'd have.
It took us about and an hour or so to peruse the whole thing, but with plenty of food vendors as well, there's really no need to rush.  I recommend going first thing in the morning or late in the afternoon, to try to beat the crowds!    
Head to the beach
As a city on the water with several islands and peninsulas surrounding it, Charleston is lousy with beaches.  Most are a relatively short drive out of the city center, with Folly Beach and Sullivan's Beach about twenty minutes away.
We made the trek to Sullivan Island, which is considered a barrier island that stands between a mainland stretch of South Carolina and the Atlantic Ocean.  It was once home to Edgar Allen Poe, and little nods to Poe's dark and somber legacy can be found around town, which seem rather laborious in the bright and sunshiny beach atmosphere.  I always enjoyed Poe, but if I'm being honest, "The Cask of Amontillado" is the last thing I want to be thinking about when I'm building a sandcastle on the beach. 
The beach itself is beautiful and we had tons of fun walking to the nearby lighthouse, hunting for shells, and just generally people watching.  Be mindful, though, that there are few beach amenities, like umbrellas or cabanas, and no public bathrooms that we saw, so make sure to prepare accordingly.  And if you're in the area for lunch or dinner, you have to try The Obstinate Daughter, a local restaurant serving up eclectic Lowcountry fare in a relaxed beachy setting.  The Eggs in Purgatory were pure perfection. 
Don't miss 7 Fun Things to Do on Nantucket Island for the Whole Family
Visit Off Track Ice Cream Shop
A cute little counter-service ice cream shop in downtown Charleston, what I love most about Off Track Ice Cream is that all their ice creams are made in house with locally sourced ingredients.  My husband and I are closet foodies, and with that comes a bit of a bizarre fascination with where our food comes from.  So, I loved checking out their site and learning about where they get everything from their pecans to their sea salt to their sweet cream.  They have a wide selection of traditional and vegan ice creams in some crazy inventive flavors, like Bourbon Honeycomb, Sweet Tea, and Brown Sugar Oat Milk & Cookies. 
But they don't just serve ice cream.  Ohhhhh no, my friends.  They also serve sundaes, floats, milkshakes, baked goods, and my personal favorite – affogatos.  Coffee plus ice cream plus cookies is literally my idea of heaven in a cup.  
Located in the heart of downtown Charleston, right off Beaufain Street, it's the perfect stop to cool off during a hot day of sightseeing.
Play pirates for the day
Who doesn't love a good pirate story?  If you and your family are looking for an interactive, swashbuckling good time that beats the pants off of Minecraft, Charleston Pirate Tours is not to be missed.
Grab your eye patch and peg leg and head into the heart of the city with one of the company's amazing tour guides (who also happen to be the owners), who have the amazing capability to turn your typical history lesson into something fun and captivating for even the most disinterested kid.  Go on a treasure hunt by day or a scary ghost and pirate walk by night.  And for those who are totally fine with just a history tour, minus the costumes and theatrics, they've got regular history tours too.  But seriously.  Where's the fun in that?
Don't miss What to Do With Kids in Bermuda
Check out the aquarium
The South Carolina Aquarium is easily one of the coolest aquariums we've ever been to.  And with interactive and hands-on exhibits, it's perfectly catered to even the most energetic and hard to please kiddos. 
Billed as a true South Carolina experience, the aquarium is as much about the larger ecosystems that make up the state as it is about fish and reptiles.  Visit the bald eagle in the rocky gorge of the mountain habitat, or (if you're anything like me) get a little creeped out by the alligators and rattlesnakes in the swampy wetlands of the coastal plains exhibit.  If you're seeking exhibits that won't give you nightmares, maybe try your hand at feeding the stingrays or check out the aquarium "backyard" to learn all about the local flowers, birds, and insects. 
And don't leave without visiting the sharks and sea turtles in the Ocean exhibit, though with a tank that's a full two stories and 385,000 gallons, it's a little hard to miss.       
Visit one of the oldest trees in the Eastern United States
Okay, we get it.  Making a trek out to see an old Angel Oak at Angel Oak Tree Park sounds about as fun as watching paint dry.  And if your kids are anything like ours, they might look at you like you've just sprouted a second head when you suggest it.
But this tree is truly incredible.  Estimated to be between 400 and 500 years old, it's considered to be one of the oldest living things east of the Mississippi.  It stands roughly 6 stories tall and provides a canopy of shade roughly half the length of a football field.  Some of its branches are so thick they are as big as tree trunks themselves and literally have to rest on the ground because of how heavy they are.  And if that isn't impressive enough, the tree has survived hurricanes, tropical storms, and the Civil War. 
Perhaps it's just the inner geek in me, but I think that's cool.  And it's pretty spectacular when you're standing next to it.  But if you're still having difficulty selling the idea to your family, Folly Beach and Kiawah Island are relatively close by, so you could make a beach day out of it too.
Walk Waterfront Park
If you happen to get a day that isn't blistering, then a walk along Waterfront Park is not to be missed.  It's the quintessential Charleston experience. 
Begin down at the Battery and White Point Garden, which marks the southernmost tip of the city proper.  There are some beautiful Antebellum era homes and plenty of history to be had.  As you walk north on Battery Street, you'll pass several homes that are on the national register of historic places.  Pop over to Hazel Parker Playground on your right to enjoy the playground and swings. 
A little farther north on East Bay Street, you'll find Rainbow Row, a cute row of colorful homes in the true Southern architectural style, just perfect for the 'Gram or the backdrop of the family holiday card.  Then cut over to Waterfront Park for a nice casual stroll through shaded pathways along the harbor.  Take a walk down the Pier or make a wish at the Pineapple Fountain before cutting back over to East Bay Street for a nice lunch or afternoon snack.
Try your hand at an Escape Room
While I know you can do escape rooms anywhere these days, my mom, sister, and I did an escape room at Time Travelers Escape Game in Charleston on a girl's trip and we had an absolute blast.  If you've got children age eight or older, I can't recommend this enough because it's such a fun experience that the whole family can get in on.  Time Travelers made it extra fun by bringing the history of Charleston into the game. 
We did Lavinia Fisher's Boarding House and had the best time hunting for the antidote to the "poison" (read: sweet tea) that Lavinia had given us and we had unknowingly drank.  For those of age, it was also nice that they served beer and wine, so Mom and Dad can have a little extra fun too.  As someone who's done a few escape rooms, this one was by far one of my favorites because it is very well put together and the historical element adds a unique touch.
So if you have an evening free, or if it rains one of the days you're there and you're looking for something to keep the kids occupied that doesn't include a screen or another trip to the souvenir shop, we highly recommend this escape room adventure.
If you're looking for sun, sand, charm, adventure, and some amazing Lowcountry cuisine, you'll struggle to find a better and more family-friendly locale than Charleston!
Getting There
Only Jet Blue has a direct flight from Los Angeles to Charleston but flights with connections generally take about 6-7 hours. Here is a great resource to find inexpensive flights for when you'd like to go.
If you'd prefer to drive, it's about 2,500 miles and takes about 36 hours via I-40.
Where To Stay In Charleston
Charleston has no shortage of charming places to stay when you visit. Indigo Inn in the city center is a fantastic choice if you're looking for that classic, old-world Charleston feel.  Their beautiful courtyard is perfect for kicking back and relaxing with a cup of coffee after a busy afternoon of sightseeing.  If you're seeking something a little more contemporary and modern, The Restoration is a beautiful hotel right in the heart of the gallery and shopping district.  In addition to their well-appointed hotel, they also offer full residences if you want a more private experience, or are traveling with a group.  We stayed at the Charleston Place, which is a classic resort located just across the street from the Charleston City Market.  We loved their complimentary wine and cheese in the evenings, beautiful rooftop pool, and expansive gym.  If you're wanting a luxurious and unforgettable stay, look no further than this lovely spot.
IF YOU ENJOYED THIS ARTICLE, PLEASE CONSIDER PINNING OR SHARING IT!