Ahh­hh Charleston. The land of sweet tea, true south­ern charm, and humid­i­ty so thick it took my hair weeks to recov­er from our fam­i­ly trip. No joke. Walk­ing around in Charleston feels almost akin to walk­ing through a pool. The humid­i­ty is that dense.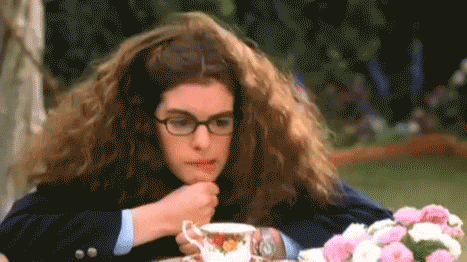 But even with the less than ide­al atmos­pher­ic con­di­tions, a trip to Charleston is incom­pa­ra­ble to a trip any­where else. It's col­or­ful, his­tor­i­cal, hos­pitable, and has some of the best seafood you can find on the east coast. Though per­haps not at its most com­fort­able in the height of sum­mer, you'll be hard-pressed to find a bet­ter place to vis­it in the spring or fall.
And as far as fam­i­lies are con­cerned, it's got a lit­tle some­thing for every­one – beach, adven­ture, his­to­ry, relax­ation, beau­ti­ful scenery, and amaz­ing food. With so many things to occu­py your time, we've com­piled a list of our favorite things to see and do in Charleston.
Take a carriage ride through the city
Charleston is full of his­toric beau­ty, and the unique archi­tec­ture and fes­tive col­ors of their homes and build­ings are unlike any­thing else you can see in the US. But the city is also very spread out. While hoof­ing it (pun total­ly intend­ed) around on foot or rent­ing bicy­cles are cer­tain­ly options, we had the best time on a horse-drawn car­riage ride through Charleston proper.
I'll pref­ace that I'm an ani­mal lover, so when­ev­er my fam­i­ly and I decide to go to an attrac­tion that fea­tures ani­mals, I tend to read up on it first, to make sure it's a busi­ness I want to sup­port. Old South Car­riage Co. is the out­fit we used and has a whole page ded­i­cat­ed to the care of their hors­es, includ­ing infor­ma­tion on their "horse resort" out in the coun­try that the hors­es get to vaca­tion at peri­od­i­cal­ly through­out the year and the pre­cau­tions they take to keep them healthy and hap­py in the South Car­oli­na heat.
We loved the tour guide who was super infor­ma­tive and had a great sense of humor. We saw and learned a ton, def­i­nite­ly way more than we would have learned if we had just toured the city on our own. Word to the wise, though, the ride can be a bit dusty and a tad pun­gent, espe­cial­ly on those occa­sions when you're down­wind of the gen­tle giant pulling you along.
Historic Charleston City Market
If you enjoy farm­ers' mar­kets and/or flea mar­kets and/or mean­der­ing aim­less­ly for hours in Tar­get while your part­ner watch­es the kids, then the His­toric Charleston City Mar­ket is a must-stop for you. It's a four city block long open-air mar­ket full of local arti­sans and ven­dors sell­ing their home­made wares, with every­thing from tea tow­els to sweet­grass bas­kets, sun­hats to straw­ber­ry jam.
It remind­ed me of the city bazaars and local mar­kets I've seen in Europe or Africa, but aren't all that com­mon in the US. The kind of place where you can find cute nick-knacks and one of a kind gifts. I walked away with a sou­venir print of a lla­ma in a flower crown that reads "Lla­ma said there'd be days like these." It cur­rent­ly sits on my lit­tle WFH desk and makes me smile when I'm hav­ing one of those days lla­ma said I'd have.
It took us about and an hour or so to peruse the whole thing, but with plen­ty of food ven­dors as well, there's real­ly no need to rush. I rec­om­mend going first thing in the morn­ing or late in the after­noon, to try to beat the crowds!
Head to the beach
As a city on the water with sev­er­al islands and penin­su­las sur­round­ing it, Charleston is lousy with beach­es. Most are a rel­a­tive­ly short dri­ve out of the city cen­ter, with Fol­ly Beach and Sul­li­van's Beach about twen­ty min­utes away.
We made the trek to Sul­li­van Island, which is con­sid­ered a bar­ri­er island that stands between a main­land stretch of South Car­oli­na and the Atlantic Ocean. It was once home to Edgar Allen Poe, and lit­tle nods to Poe's dark and somber lega­cy can be found around town, which seem rather labo­ri­ous in the bright and sun­shiny beach atmos­phere. I always enjoyed Poe, but if I'm being hon­est, "The Cask of Amon­til­la­do" is the last thing I want to be think­ing about when I'm build­ing a sand­cas­tle on the beach.
The beach itself is beau­ti­ful and we had tons of fun walk­ing to the near­by light­house, hunt­ing for shells, and just gen­er­al­ly peo­ple watch­ing. Be mind­ful, though, that there are few beach ameni­ties, like umbrel­las or cabanas, and no pub­lic bath­rooms that we saw, so make sure to pre­pare accord­ing­ly. And if you're in the area for lunch or din­ner, you have to try The Obsti­nate Daugh­ter, a local restau­rant serv­ing up eclec­tic Low­coun­try fare in a relaxed beachy set­ting. The Eggs in Pur­ga­to­ry were pure perfection.
Don't miss 7 Fun Things to Do on Nan­tuck­et Island for the Whole Family
Visit Off Track Ice Cream Shop
A cute lit­tle counter-ser­vice ice cream shop in down­town Charleston, what I love most about Off Track Ice Cream is that all their ice creams are made in house with local­ly sourced ingre­di­ents. My hus­band and I are clos­et food­ies, and with that comes a bit of a bizarre fas­ci­na­tion with where our food comes from. So, I loved check­ing out their site and learn­ing about where they get every­thing from their pecans to their sea salt to their sweet cream. They have a wide selec­tion of tra­di­tion­al and veg­an ice creams in some crazy inven­tive fla­vors, like Bour­bon Hon­ey­comb, Sweet Tea, and Brown Sug­ar Oat Milk & Cookies.
But they don't just serve ice cream. Ohh­h­hh no, my friends. They also serve sun­daes, floats, milk­shakes, baked goods, and my per­son­al favorite – affogatos. Cof­fee plus ice cream plus cook­ies is lit­er­al­ly my idea of heav­en in a cup.
Locat­ed in the heart of down­town Charleston, right off Bea­u­fain Street, it's the per­fect stop to cool off dur­ing a hot day of sightseeing.
Play pirates for the day
Who does­n't love a good pirate sto­ry? If you and your fam­i­ly are look­ing for an inter­ac­tive, swash­buck­ling good time that beats the pants off of Minecraft, Charleston Pirate Tours is not to be missed.
Grab your eye patch and peg leg and head into the heart of the city with one of the com­pa­ny's amaz­ing tour guides (who also hap­pen to be the own­ers), who have the amaz­ing capa­bil­i­ty to turn your typ­i­cal his­to­ry les­son into some­thing fun and cap­ti­vat­ing for even the most dis­in­ter­est­ed kid. Go on a trea­sure hunt by day or a scary ghost and pirate walk by night. And for those who are total­ly fine with just a his­to­ry tour, minus the cos­tumes and the­atrics, they've got reg­u­lar his­to­ry tours too. But seri­ous­ly. Where's the fun in that?
Don't miss What to Do With Kids in Bermuda
Check out the aquarium
The South Car­oli­na Aquar­i­um is eas­i­ly one of the coolest aquar­i­ums we've ever been to. And with inter­ac­tive and hands-on exhibits, it's per­fect­ly catered to even the most ener­getic and hard to please kiddos.
Billed as a true South Car­oli­na expe­ri­ence, the aquar­i­um is as much about the larg­er ecosys­tems that make up the state as it is about fish and rep­tiles. Vis­it the bald eagle in the rocky gorge of the moun­tain habi­tat, or (if you're any­thing like me) get a lit­tle creeped out by the alli­ga­tors and rat­tlesnakes in the swampy wet­lands of the coastal plains exhib­it. If you're seek­ing exhibits that won't give you night­mares, maybe try your hand at feed­ing the stingrays or check out the aquar­i­um "back­yard" to learn all about the local flow­ers, birds, and insects.
And don't leave with­out vis­it­ing the sharks and sea tur­tles in the Ocean exhib­it, though with a tank that's a full two sto­ries and 385,000 gal­lons, it's a lit­tle hard to miss.
Visit one of the oldest trees in the Eastern United States
Okay, we get it. Mak­ing a trek out to see an old Angel Oak at Angel Oak Tree Park sounds about as fun as watch­ing paint dry. And if your kids are any­thing like ours, they might look at you like you've just sprout­ed a sec­ond head when you sug­gest it.
But this tree is tru­ly incred­i­ble. Esti­mat­ed to be between 400 and 500 years old, it's con­sid­ered to be one of the old­est liv­ing things east of the Mis­sis­sip­pi. It stands rough­ly 6 sto­ries tall and pro­vides a canopy of shade rough­ly half the length of a foot­ball field. Some of its branch­es are so thick they are as big as tree trunks them­selves and lit­er­al­ly have to rest on the ground because of how heavy they are. And if that isn't impres­sive enough, the tree has sur­vived hur­ri­canes, trop­i­cal storms, and the Civ­il War.
Per­haps it's just the inner geek in me, but I think that's cool. And it's pret­ty spec­tac­u­lar when you're stand­ing next to it. But if you're still hav­ing dif­fi­cul­ty sell­ing the idea to your fam­i­ly, Fol­ly Beach and Kiawah Island are rel­a­tive­ly close by, so you could make a beach day out of it too.
Walk Waterfront Park
If you hap­pen to get a day that isn't blis­ter­ing, then a walk along Water­front Park is not to be missed. It's the quin­tes­sen­tial Charleston experience.
Begin down at the Bat­tery and White Point Gar­den, which marks the south­ern­most tip of the city prop­er. There are some beau­ti­ful Ante­bel­lum era homes and plen­ty of his­to­ry to be had. As you walk north on Bat­tery Street, you'll pass sev­er­al homes that are on the nation­al reg­is­ter of his­toric places. Pop over to Hazel Park­er Play­ground on your right to enjoy the play­ground and swings.
A lit­tle far­ther north on East Bay Street, you'll find Rain­bow Row, a cute row of col­or­ful homes in the true South­ern archi­tec­tur­al style, just per­fect for the 'Gram or the back­drop of the fam­i­ly hol­i­day card. Then cut over to Water­front Park for a nice casu­al stroll through shad­ed path­ways along the har­bor. Take a walk down the Pier or make a wish at the Pineap­ple Foun­tain before cut­ting back over to East Bay Street for a nice lunch or after­noon snack.
Try your hand at an Escape Room
While I know you can do escape rooms any­where these days, my mom, sis­ter, and I did an escape room at Time Trav­el­ers Escape Game in Charleston on a girl's trip and we had an absolute blast. If you've got chil­dren age eight or old­er, I can't rec­om­mend this enough because it's such a fun expe­ri­ence that the whole fam­i­ly can get in on. Time Trav­el­ers made it extra fun by bring­ing the his­to­ry of Charleston into the game.
We did Lavinia Fish­er's Board­ing House and had the best time hunt­ing for the anti­dote to the "poi­son" (read: sweet tea) that Lavinia had giv­en us and we had unknow­ing­ly drank. For those of age, it was also nice that they served beer and wine, so Mom and Dad can have a lit­tle extra fun too. As some­one who's done a few escape rooms, this one was by far one of my favorites because it is very well put togeth­er and the his­tor­i­cal ele­ment adds a unique touch.
So if you have an evening free, or if it rains one of the days you're there and you're look­ing for some­thing to keep the kids occu­pied that does­n't include a screen or anoth­er trip to the sou­venir shop, we high­ly rec­om­mend this escape room adventure.
If you're look­ing for sun, sand, charm, adven­ture, and some amaz­ing Low­coun­try cui­sine, you'll strug­gle to find a bet­ter and more fam­i­ly-friend­ly locale than Charleston!
Getting There
There are no direct flights from Los Ange­les to Charleston but flights with con­nec­tions gen­er­al­ly take about 6–7 hours.
If you'd pre­fer to dri­ve, it's about 2,500 miles and takes about 36 hours via I‑40.
When You're Here
Charleston has no short­age of charm­ing places to stay when you vis­it. Indi­go Inn in the city cen­ter is a fan­tas­tic choice if you're look­ing for that clas­sic, old-world Charleston feel. Their beau­ti­ful court­yard is per­fect for kick­ing back and relax­ing with a cup of cof­fee after a busy after­noon of sight-see­ing. If you're seek­ing some­thing a lit­tle more con­tem­po­rary and mod­ern, The Restora­tion is a beau­ti­ful hotel right in the heart of the gallery and shop­ping dis­trict. In addi­tion to their well-appoint­ed hotel, they also offer full res­i­dences if you want a more pri­vate expe­ri­ence, or are trav­el­ing with a group. We stayed at the Charleston Place, which is a clas­sic resort locat­ed just across the street from the Charleston City Mar­ket. We loved their com­pli­men­ta­ry wine and cheese in the evenings, beau­ti­ful rooftop pool, and expan­sive gym. If you're want­i­ng a lux­u­ri­ous and unfor­get­table stay, look no fur­ther than this love­ly spot.
If you enjoyed this arti­cle, please con­sid­er pin­ning or shar­ing it!