To be that wonderful mother and wife that everyone has come to expect, mommy sometimes needs a time out too. The whining, the dishes, the piles –  it can get to be too much.
Mommy needs to ditch the kids and the hubby and spend a weekend away with her girlfriends.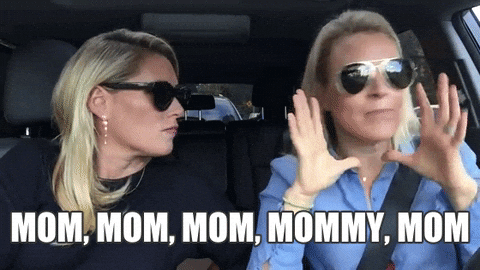 A great weekend getaway from Los Angeles is to the rolling hills of wine country Temecula, California.  
NO TIME TO READ THIS ARTICLE NOW? PIN IT OR BOOKMARK FOR LATER!
Temecula, California
Stay: South Coast Winery Resort and Spa
One Spring, my girlfriend, Lori, and I set off to shed a layer of tarnished mommy skin to come back and be the best and shiniest mommies possible. We drove about 120 miles from our Los Angeles suburb via the US 101-S to the I-15 S to Temecula.  Our transformation started when we checked into a villa at the South Coast Winery Resort and Spa, a wine resort that includes a block of rooms in the front main tower and groups of villas toward the backend. There's an onsite restaurant, a spa, and, of course, a tasting room.
As we walked into our spacious room, views of wavy hills, meandering grapevines dropping into hollows, peeked just outside the French doors that led to a private outdoor sitting area.
To the right of the postcard view lay two queen-sized beds. A massive bathroom with a glass shower and a whirlpool hot tub provided the perfect place to primp for a girl's night out. A sofa sat in front of a gas-powered fireplace beside the French doors. Everything was quiet and lovely. No one was there trying to get our attention, find a lost toy, wipe up a mess or make any sort of meal. Our souls already started to stretch their arms and kick back.
The Restaurant: Vineyard Rose
The Friday late afternoon drive from Los Angeles set our pace at the speed of molasses, so by the time we arrived and freshened up, it was on the later side of the evening. We opted for an easy dinner at the resort's on-site restaurant, Vineyard Rose. We ordered Group Therapy, a red blend wine produced in California by the South Coast Winery. We found out from our sommelier the next day that this wine is only available in California because of its farcical name. Apparently, the people in charge of making these rules were concerned the name would lead people to believe the wine might be used as a tool for actual therapeutic purposes. After we tasted it, we could imagine how that could be true; a bold, full palette red with notes of cherries and chocolate. We couldn't resist buying some to bring home. Already, the wine resort was chilling us out. So, maybe the name was appropriate after all. Then our server brought the charcuterie platter which was a piece of culinary art. A jagged sheet of crispy cracker separated the wooden cutting board into two sections filled with gourmet meats, cheeses, nuts and dried fruit. Honey with the comb still attached offered a pool of sweetness. Tiny bites, piled with savory and sweet layers, moistened with sips of the Group Therapy wine, set our taste buds on the course to bliss.
Then, dinner put us there. Lori and I split the mile-high, juicy filet mignon and seared scallops. Truly a masterpiece of edible design.
Old Town Temecula
We decided to explore the town since we had no kids and no reason to wake up early. We took a Lyft into Old Town Temecula which was really like walking onto the set of Gunsmoke. Most of the storefronts on the main drag called Old Town Front Street, looked like saloons or cowboy shops. Because everything seemed new and clean, though, it didn't feel weathered, just charming. We wanted to listen to live music and found it at Old Town Blues Club where a cover band belted out 80s hits. The crowd was a mixed-age representation of the wine and farm community and most were in-state transplants who said they loved the slower pace of Temecula and the amount of land they could buy and still live in California. 
GrapeSeed Spa, Winery Tasting Room
The villas at South Coast Winery Resort and Spa are spaced along a private road leading away from the main tower of hotel rooms. Each cluster of four attached villas sits between patches of miniature vineyards. Branches of trees reached over and along lawn-lined paths. Our first morning was lovely, with the early summer sunshine poking warmth between the leaves as we walked around the resort. After, we enjoyed the GrapeSeed Spa where we steamed, sauna'd and hot-tubbed, until we were ready to go to the resort's tasting room to start sampling the offerings of this up and coming wine country.
I started with a flight of reds and Lori ordered a mixed tasting.
As we assessed the various blends, we shared our glasses with one another, maximizing our experience and appreciating our discoveries. We both fell in love with the wines created by Winemaker John McPherson and his assistant, Javier Flores for South Coast Winery. Both men came from winemaking families but because McPherson studied for many years in Burgundy, tasting room manager, Heinz Hoffman told us, he took on a European style of winemaking. Hoffman, with a regal disposition and a full head of grey hair, giggled with us as we tasted.
He explained the varieties, telling us elaborate stories about each, amused us with his sharp humor and reassured us, "There is no one way to experience wine. Everyone has a different palette." So, if your friend claims she knows the best wines, you can tell her you do too. But, I can say, if you enjoy bold, jammy reds, then the Touriga Nacional, of the Wild Horse Peak label from the South Coast Winery collection, was a definite stand-out. Lori and I both purchased three different bottles each, which made the tastings free, and we couldn't believe the great price of the wines which were some of the best we had ever tasted. Hoffman said, "Dollar for dollar, you'll get much more here than in Napa."
Ponte Winery
Across the long driveway that led from the main tower of the South Coast Winery Resort and Spa to the villas, is Ponte Winery also with a hotel and restaurant attached. We strolled over and had dinner in The Cellar Lounge where a saxophone player belted out modern pop songs and everyone crowded the small dance floor. We really didn't have to go anywhere and it would have been a complete weekend had we not, with South Coast Winery's sister vineyard, Carter Estate Winery and Resort, also just down the street. But, we felt like this momcation was soon coming to an end and we wanted to make the most of it, so we hailed another car and made our way back to Old Town Temecula to discover more boutique experiences.
More Old Town Temecula
Our explorations brought us to Crush and Brew which was like three bars in one. We sampled snacks in the front part of the establishment, with tables and a bar separating the eating area from a stage in the back, where a duo performed more great, live music. Then, we overheard a conversation at another table with the words "hidden speak-easy" within it. Turns out, there was a staircase, behind curtains and shadows, that led to a basement area with a hostess telling patrons who wanted to visit this clandestine spot that there would be a two-hour wait. When we finally went inside, through the facade of a bank-vault door, we could see why. It wasn't a huge area but it was decorated with old frontier furniture, western backdrops and servers clad in Old West garb. Everything was synced to make guests feel like they had stepped back in time to the origins of the United States at Thompson & Twain Prospecting Co. Our bartender played his part and produced exotic drinks that involved fire and fresh herbs. 
DON'T MISS! Fun Things To Do For Parents, Kids and Dogs In CA Wine Country
The next morning, after we checked out of our villa, we headed back to Old Town Temecula for a delicious brunch at 1909. The restaurant offers creative culinary concoctions like my Veggie Benny that was poached eggs over a beefsteak tomato topping wilted spinach, broccoli and cauliflower, then drizzled with a tomato hollandaise sauce. Lori chose the Banana Kahlua French Toast which was a fresh-baked brioche, bananas, Kahlua whipped cream and sprinkled cocoa powder. OK, we shared. They told us they were famous for their Bloody Marys so we had to investigate why. We strolled along the plank-lined main street and bought handmade soaps and funny t-shirts for the kids whom we were starting to miss. 
Filled with gourmet meals, a relaxing spa, a resort surrounded by the playground of wines, we were ready to head home and resume our role in creating the best version of the next generation. Being alone, we were ready to once again become the best partners. Feeling free, we were ready to return to our roots.
When You Go
Stay
We want to thank the South Coast Winery Resort and Spa for hosting our Mommycation. Looking over the video, both Lori and I agreed it was the perfect weekend getaway. Next time, we'll leave a bit earlier during the day to avoid the Friday gridlock. As I said above, South Coast Winery Resort has everything you need for a restful break away from anything you need to get away from.
Drive
Check your favorite traffic predictor app before you set off. There's three ways to get there but you'll end up on the I-15 S if you come from Los Angeles. It'll take about an hour and a half if you leave at a smart time that minimizes traffic hassles and there aren't any accidents. From San Diego, you'll end up on the I-15 N and it'll take about an hour.
Fly
If you want to fly in from another part of the world, the San Diego International Airport is your best option and then drive to Temecula from there.
IF YOU ENJOYED THIS ARTICLE, PLEASE CONSIDER PINNING OR SHARING IT!