To be that won­der­ful moth­er and wife that every­one has come to expect, mom­my some­times needs a time out too. The whin­ing, the dish­es, the piles — it can get to be too much.
Mom­my needs to ditch the kids and the hub­by and spend a week­end away with her girlfriends.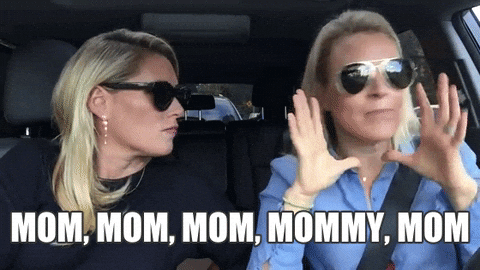 A great week­end get­away from Los Ange­les is to the rolling hills of wine coun­try Temec­u­la, Cal­i­for­nia.
NO TIME TO READ THIS ARTICLE NOW? PIN IT OR BOOKMARK FOR LATER!
Temecula, California
Stay: South Coast Winery Resort and Spa
One Spring, my girl­friend, Lori, and I set off to shed a lay­er of tar­nished mom­my skin to come back and be the best and shini­est mom­mies pos­si­ble. We drove about 120 miles from our Los Ange­les sub­urb via the US 101‑S to the I‑15 S to Temec­u­la. Our trans­for­ma­tion start­ed when we checked into a vil­la at the South Coast Win­ery Resort and Spa, a wine resort that includes a block of rooms in the front main tow­er and groups of vil­las toward the back­end. There's an onsite restau­rant, a spa, and, of course, a tast­ing room.
As we walked into our spa­cious room, views of wavy hills, mean­der­ing grapevines drop­ping into hol­lows, peeked just out­side the French doors that led to a pri­vate out­door sit­ting area.
To the right of the post­card view lay two queen-sized beds. A mas­sive bath­room with a glass show­er and a whirlpool hot tub pro­vid­ed the per­fect place to primp for a girl's night out. A sofa sat in front of a gas-pow­ered fire­place beside the French doors. Every­thing was qui­et and love­ly. No one was there try­ing to get our atten­tion, find a lost toy, wipe up a mess or make any sort of meal. Our souls already start­ed to stretch their arms and kick back.
The Restaurant: Vineyard Rose
The Fri­day late after­noon dri­ve from Los Ange­les set our pace at the speed of molasses, so by the time we arrived and fresh­ened up, it was on the lat­er side of the evening. We opt­ed for an easy din­ner at the resort's on-site restau­rant, Vine­yard Rose. We ordered Group Ther­a­py, a red blend wine pro­duced in Cal­i­for­nia by the South Coast Win­ery. We found out from our som­me­li­er the next day that this wine is only avail­able in Cal­i­for­nia because of its far­ci­cal name. Appar­ent­ly, the peo­ple in charge of mak­ing these rules were con­cerned the name would lead peo­ple to believe the wine might be used as a tool for actu­al ther­a­peu­tic pur­pos­es. After we tast­ed it, we could imag­ine how that could be true; a bold, full palette red with notes of cher­ries and choco­late. We could­n't resist buy­ing some to bring home. Already, the wine resort was chill­ing us out. So, maybe the name was appro­pri­ate after all. Then our serv­er brought the char­cu­terie plat­ter which was a piece of culi­nary art. A jagged sheet of crispy crack­er sep­a­rat­ed the wood­en cut­ting board into two sec­tions filled with gourmet meats, cheeses, nuts and dried fruit. Hon­ey with the comb still attached offered a pool of sweet­ness. Tiny bites, piled with savory and sweet lay­ers, moist­ened with sips of the Group Ther­a­py wine, set our taste buds on the course to bliss.
Then, din­ner put us there. Lori and I split the mile-high, juicy filet mignon and seared scal­lops. Tru­ly a mas­ter­piece of edi­ble design.
Old Town Temecula
We decid­ed to explore the town since we had no kids and no rea­son to wake up ear­ly. We took a Lyft into Old Town Temec­u­la which was real­ly like walk­ing onto the set of Gun­smoke. Most of the store­fronts on the main drag called Old Town Front Street, looked like saloons or cow­boy shops. Because every­thing seemed new and clean, though, it did­n't feel weath­ered, just charm­ing. We want­ed to lis­ten to live music and found it at Old Town Blues Club where a cov­er band belt­ed out 80s hits. The crowd was a mixed-age rep­re­sen­ta­tion of the wine and farm com­mu­ni­ty and most were in-state trans­plants who said they loved the slow­er pace of Temec­u­la and the amount of land they could buy and still live in California.
GrapeSeed Spa, Winery Tasting Room
The vil­las at South Coast Win­ery Resort and Spa are spaced along a pri­vate road lead­ing away from the main tow­er of hotel rooms. Each clus­ter of four attached vil­las sits between patch­es of minia­ture vine­yards. Branch­es of trees reached over and along lawn-lined paths. Our first morn­ing was love­ly, with the ear­ly sum­mer sun­shine pok­ing warmth between the leaves as we walked around the resort. After, we enjoyed the Grape­Seed Spa where we steamed, sauna'd and hot-tubbed, until we were ready to go to the resort's tast­ing room to start sam­pling the offer­ings of this up and com­ing wine coun­try.
I start­ed with a flight of reds and Lori ordered a mixed tasting.
As we assessed the var­i­ous blends, we shared our glass­es with one anoth­er, max­i­miz­ing our expe­ri­ence and appre­ci­at­ing our dis­cov­er­ies. We both fell in love with the wines cre­at­ed by Wine­mak­er John McPher­son and his assis­tant, Javier Flo­res for South Coast Win­ery. Both men came from wine­mak­ing fam­i­lies but because McPher­son stud­ied for many years in Bur­gundy, tast­ing room man­ag­er, Heinz Hoff­man told us, he took on a Euro­pean style of wine­mak­ing. Hoff­man, with a regal dis­po­si­tion and a full head of grey hair, gig­gled with us as we tasted.
He explained the vari­eties, telling us elab­o­rate sto­ries about each, amused us with his sharp humor and reas­sured us, "There is no one way to expe­ri­ence wine. Every­one has a dif­fer­ent palette." So, if your friend claims she knows the best wines, you can tell her you do too. But, I can say, if you enjoy bold, jam­my reds, then the Touri­ga Nacional, of the Wild Horse Peak label from the South Coast Win­ery col­lec­tion, was a def­i­nite stand-out. Lori and I both pur­chased three dif­fer­ent bot­tles each, which made the tast­ings free, and we could­n't believe the great price of the wines which were some of the best we had ever tast­ed. Hoff­man said, "Dol­lar for dol­lar, you'll get much more here than in Napa."
Ponte Winery
Across the long dri­ve­way that led from the main tow­er of the South Coast Win­ery Resort and Spa to the vil­las, is Ponte Win­ery also with a hotel and restau­rant attached. We strolled over and had din­ner in The Cel­lar Lounge where a sax­o­phone play­er belt­ed out mod­ern pop songs and every­one crowd­ed the small dance floor. We real­ly did­n't have to go any­where and it would have been a com­plete week­end had we not, with South Coast Win­ery's sis­ter vine­yard, Carter Estate Win­ery and Resort, also just down the street. But, we felt like this mom­ca­tion was soon com­ing to an end and we want­ed to make the most of it, so we hailed anoth­er car and made our way back to Old Town Temec­u­la to dis­cov­er more bou­tique experiences.
More Old Town Temecula
Our explo­rations brought us to Crush and Brew which was like three bars in one. We sam­pled snacks in the front part of the estab­lish­ment, with tables and a bar sep­a­rat­ing the eat­ing area from a stage in the back, where a duo per­formed more great, live music. Then, we over­heard a con­ver­sa­tion at anoth­er table with the words "hid­den speak-easy" with­in it. Turns out, there was a stair­case, behind cur­tains and shad­ows, that led to a base­ment area with a host­ess telling patrons who want­ed to vis­it this clan­des­tine spot that there would be a two-hour wait. When we final­ly went inside, through the facade of a bank-vault door, we could see why. It was­n't a huge area but it was dec­o­rat­ed with old fron­tier fur­ni­ture, west­ern back­drops and servers clad in Old West garb. Every­thing was synced to make guests feel like they had stepped back in time to the ori­gins of the Unit­ed States at Thomp­son & Twain Prospect­ing Co. Our bar­tender played his part and pro­duced exot­ic drinks that involved fire and fresh herbs.
DON'T MISS! Fun Things To Do For Par­ents, Kids and Dogs In CA Wine Country
The next morn­ing, after we checked out of our vil­la, we head­ed back to Old Town Temec­u­la for a deli­cious brunch at 1909. The restau­rant offers cre­ative culi­nary con­coc­tions like my Veg­gie Ben­ny that was poached eggs over a beef­steak toma­to top­ping wilt­ed spinach, broc­coli and cau­li­flower, then driz­zled with a toma­to hol­landaise sauce. Lori chose the Banana Kahlua French Toast which was a fresh-baked brioche, bananas, Kahlua whipped cream and sprin­kled cocoa pow­der. OK, we shared. They told us they were famous for their Bloody Marys so we had to inves­ti­gate why. We strolled along the plank-lined main street and bought hand­made soaps and fun­ny t‑shirts for the kids whom we were start­ing to miss.
Filled with gourmet meals, a relax­ing spa, a resort sur­round­ed by the play­ground of wines, we were ready to head home and resume our role in cre­at­ing the best ver­sion of the next gen­er­a­tion. Being alone, we were ready to once again become the best part­ners. Feel­ing free, we were ready to return to our roots.
When You Go
Stay
We want to thank the South Coast Win­ery Resort and Spa for host­ing our Mom­my­ca­tion. Look­ing over the video, both Lori and I agreed it was the per­fect week­end get­away. Next time, we'll leave a bit ear­li­er dur­ing the day to avoid the Fri­day grid­lock. As I said above, South Coast Win­ery Resort has every­thing you need for a rest­ful break away from any­thing you need to get away from.
Drive
Check your favorite traf­fic pre­dic­tor app before you set off. There's three ways to get there but you'll end up on the I‑15 S if you come from Los Ange­les. It'll take about an hour and a half if you leave at a smart time that min­i­mizes traf­fic has­sles and there aren't any acci­dents. From San Diego, you'll end up on the I‑15 N and it'll take about an hour.
Fly
If you want to fly in from anoth­er part of the world, the San Diego Inter­na­tion­al Air­port is your best option and then dri­ve to Temec­u­la from there.
IF YOU ENJOYED THIS ARTICLE, PLEASE CONSIDER PINNING OR SHARING IT!